We are a certified Continuing Education provider for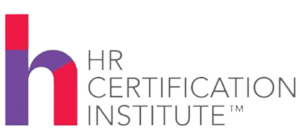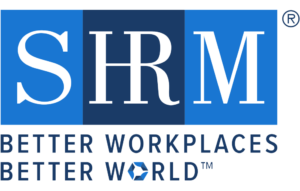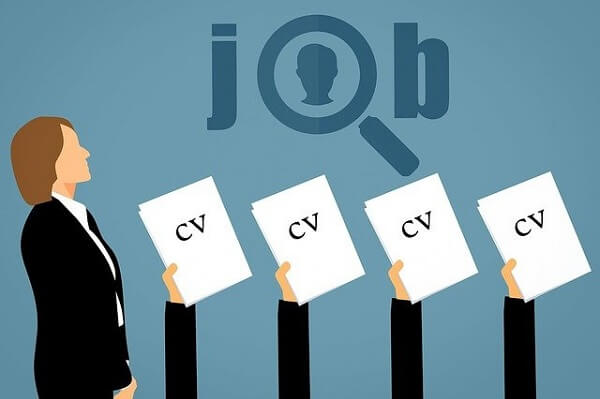 11 Benefits of an Applicant Tracking System to Reap Right Now
With today's talent shortage and high filling times, companies and recruitment agencies go above and beyond to find and hire the best candidates. Those who use an Applicant Tracking System (ATS) are more likely to attract, identify, and hire elite candidates. After all, applicant tracking and automation leverage the power of recruiting technology like no others. As we all know, running an efficient recruiting strategy means adopting streamlined and fast processes to enable hiring managers to focus on what is truly important: finding and engaging with top talent. So how can an ATS be of help? Let's see today the most evident benefits of the Applicant Tracking System to consider!
What is an Applicant Tracking System?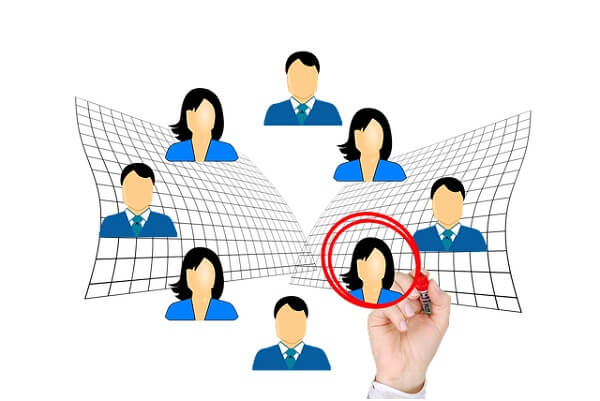 An Applicant Tracking System is a recruiting software dedicated to both organizations and recruiting agencies. Whether you use it as a standalone tool to hire candidates faster or as a part of a complete hiring system, an ATS improves the entire hiring process, starting with job ad posting and ending with complex talent acquisition activities.
If you want to achieve a competitive advantage over the talent pool, investing in an ATS is the sensible thing nowadays. Let's see exactly how a high-end Applicant Tracking System can help your company or agency make the best hires!
Top 11 Benefits of Applicant Tracking System
We already said that an ATS saves valuable time in a world where the average hiring times increased tremendously. Let's put it this way: every day, companies and recruiting agencies have to deal with tens if not hundreds of applications. It takes an incredible amount of time, effort, and resources to check, select, and manage such volume manually, only to learn that over 70% of applications are not right for your needs. Your head might start spinning when you consider the alternative: publishing, one by one, job ads on all possible platforms. So here enters the Applicant Tracking System!
1. An ATS Saves Time Spent with Job Advertising
Instead of allocating time, budget, and people to the task of publishing your job ads on all the dedicated platforms, you invest in an ATS that automatically does it for you. All it takes are just a few clicks. Moreover, it spares your team of other dreadful and time-consuming administrative tasks, such as manually sending follow-up emails to applicants. Once you set the software to cover all these tasks for your hiring team, your staff can focus on the tasks that truly matter.
2. It Acts as a Resume Parser
The idea that one HR representative or a hiring team could and should screen hundreds of resumes and application forms to find the needle in the haystack is preposterous. If you receive 25 applications for each of your job openings and your company has at least ten on every given day, your people have to parse 250 applications – yesterday, if possible. Somewhere, some human rights organizations might have to step in; such a load is unthinkable. More so, when only five or six candidates make it through the recruitment process and reach the interview stage.
An ATS is there to help you automate the initial screening of all applications. Like any software, it uses algorithms advanced enough to match incoming candidates' applications against your predefined job requirements. The system then rejects the applications that do not meet the minimum requirements while ranking the rest of them against a set of quality indicators that you establish.
Consider an ATS as a genuine lifesaver for your HR department who can now focus on the good applications and has more time to dedicate to in-depth talent acquisition strategies.
3. It Makes Applications' Management a Breeze
Long gone are the days when recruiters had to deal with piles of resumes (in both digital and physical form) only to forget an application on a desk or waste time finding a candidate's email in a sea of communications, worksheets, papers, and so on.
Imagine an ATS acting like a Kanban Board. A recruiter or hiring manager can compare applications in the same program, change candidate/application status, compare candidates, etc. With such a system in place, you reduce any recruitment mistakes by allowing potential elite candidates' resumes and applications to slip through the cracks.
4. It Facilitates Collaborative Hiring
Next on our list of Applicant Tracking System benefits is collaborative hiring, a practice gaining more and more traction and support across the globe.
Just as it happens everywhere, automation and shared software encourage collaboration. Like a Kanban program, an ATS allows people and teams to screen applications, share notes, offer ratings, learn more about the candidates, etc. In other words, it can be the backbone of collaborative hiring. The ATS allows all members of the recruiter team to access the same information and make a faster and more successful decision.
When you allow all recruiting team members to develop and execute a seamless hiring process while cutting down the workload, you are making a winning move.
5. It Also Enables Inter-Departmental Communication
One of the problems that plague all organizations, big and small, is faulty communication. When a company works with a recruiting agency, things become even more complicated.
An ATS reduces emails, phone calls, and paperwork between an agency and a company's hiring manager. It also facilitates communication and collaboration between the HR department of a company, its CEO, financial officer, and the departments interested directly in the new hires.
Most ATS these days seamlessly integrates with most calendars and plenty of email systems. If you take a second to think about it, reduced paperwork, bureaucracy, and communication gaps within an organization may significantly positively impact your bottom line.
6. It Boosts the Success of Your Employee Referral Program
Speaking of collaborative hiring and improved collaboration across all employees and departments, how do you think any organization runs a successful employee referral program in the lack of an Applicant Tracking System?
It is hard enough to keep track of the candidates coming via your careers site and job ads; it is almost impossible to manage hundreds of referrals pouring in without software to help you.
Consider this for creating a reliable talent pipeline: you will not hire every single referred candidate in the program. But, you can keep track of all of them with your ATS and re-invite them to an interview whenever you have a job opening matching their experience, skills, and job performance.
7. An ATS Improves the Quality of Hires
Do you want to enjoy more of the Applicant Tracking Systems' benefits? Automation, AI, minimization of errors are just a few ideas.
Recruiting Artificial Intelligence is the buzzword of our times and for all the right reasons. Let's see what industry experts have to say about automation and recruiting software for agencies and companies:
According to a recent survey by recruitment firm Hays, 92% of employers surveyed saw skills shortages that slowed their hiring and negatively affected their business. While AI can't magically give candidates skills to fill those gaps, it can help identify and automatically target more relevant candidates that are the closest fit. And that optimism is catching on; 80% of executives believe that AI recruiting can help make their hiring process more efficient.
An ATS is probably one of the most useful tools you can use to improve the quality of your hires. Besides speeding and automating plenty of processes, it helps you increase your talent pool. Moreover, it helps you establish and track the metrics and KPIs relevant to hiring quality.
8. An ATS Makes Interview Scheduling Easy
Few people in the recruiting industry talk about this, but scheduling interviews is a hurdle most recruiters and HR representatives dread. Even more so now, when we have to be mindful of the current situation and adapt swiftly to juggling multiple types of interviews depending on the candidates, we put (or the ATS) put on our shortlist.
With an ATS, you can spare your HR department of this time-consuming, risky job. We say risky because interview planning mishaps, delays, and reschedules are common. You can set an Applicant Tracking System to send auto-generated, branded scheduling and follow-up emails to the candidates on your shortlist. At the same time, you can focus on creating a solid Candidate Scorecard and prep the interview questions for your future managers and leaders.
9. Having an ATS Boosts Your Employer Brand
We have recently discussed a few aspects of employer branding, and an ATS is an excellent strategy to reach such a strategic business goal. We saw that an ATS helps you attract, screen, select, and hire competent elite candidates. However, with the help of this software, you can create fully branded career pages to impress active and passive job seekers and enhance your talent pipeline.
Moreover, besides making a good impression, an ATS allows you to evaluate, adjust, and develop your hiring strategies. From more attractive career pages to seamless communication and smoother onboarding, you will have all the tools to better position the market.
10. Enhance Candidate Experience
Candidate experience is a hot debate these days, and we will dedicate it to a separate article, as we promised to do. Suffice to say at this point that among the many benefits of an Applicant Tracking System, improved candidate experience has one of the most long-lasting effects on your employer branding efforts.
Consider this: the candidates you hire now will become your future brand ambassadors and captains of your employee referral program. How do you want them to promote you as a "company to work for" if you offered them a poor recruiting experience?
As the ATS helps you create and develop a more efficient hiring process, your hiring managers can develop better hiring and onboarding strategies.
11. An ATS Saves and Makes Money
It is difficult for all companies and recruiting agencies to steer their budgets in the right recruiting directions. If you calculate all the money you invest in job posting platforms, social media, and specialized industry networks, you might learn that it is more expensive than investing in an ATS. Moreover, reducing filling times and speeding up the hiring process saves companies thousands of dollars for each hire.
Benefits of Applicant Tracking System: Final Thoughts
Here was a shortlist of benefits of an Applicant Tracking System and we only scratched the surface. As you probably know by now, an ATS is a huge part of the digital era of recruitment. Just as the world embraced automation, technology, and AI in all sectors and everyday life, so we should do in the recruitment practice.
If you want to send out pre-employment tests for further assessment, use custom-built messaging for each stage in the process, collaborate with your team all in one place, and request a free demo of our RapidRecruit Applicant Tracking System!
Now it's your time to discuss the benefits of an ATS! Do you use such a system? What first-hand advantages did you find? Would you recommend such a tool to our recruiting community and why? We'd love to hear your thoughts on this matter!
Schedule a Free Consultation to Turn your Hiring Process into a Top Talent Generating Machine
Identify Top Candidates ASAP
(833) 332-8378
Filter through The 7 Stages