We are a certified Continuing Education provider for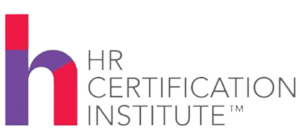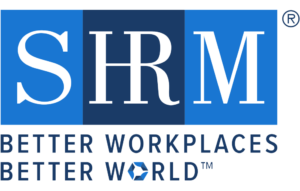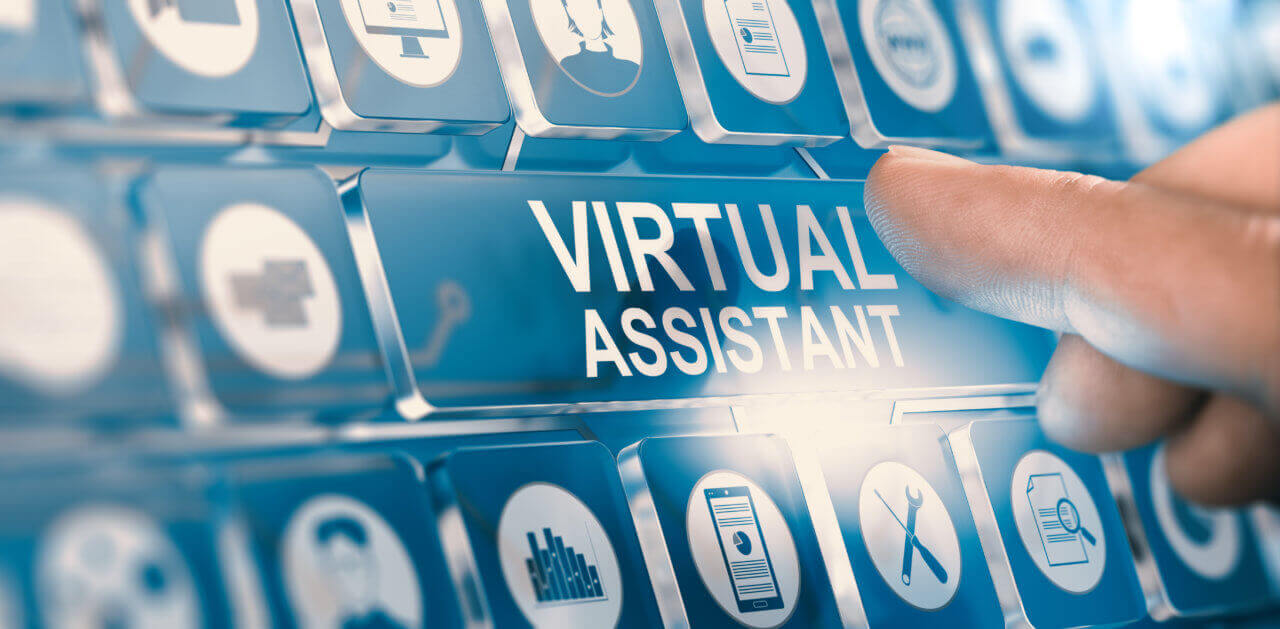 How to Hire and Train Top Performing Virtual Assistants with Anne Lackey
In this episode, we sat down with Anne Lackey to discuss how you can hire and train the best virtual assistants.
Anne Lackey loves starting and running businesses. Mark Lackey has always been fascinated with making things work better and run smoother.
Together they have co-founded and run multiple businesses simultaneously for 2 decades. They have generated over 15.7 million dollars in revenue for their service-based businesses in the past 4 years alone.
By coaching and consulting with hundreds of CEOs and Executives, they have found 3 common core business problems: Owner Overwhelm, Staff Turnover & Failures & Poor Customer Service/Follow Up.
They solve these issues by taking the guesswork out of hiring virtual assistants and placing the best VA's for your company.
Transcript
Fletcher:
Thank you. I'd like to welcome everybody to the Hire Talents Podcast, recruiting advice for entrepreneurs by entrepreneurs. Today I've got Anne Lackey with hiresmartvas.com. She's going to talk to us about how to hire killer remote overseas workers and to use those folks to build an awesome team in order to help you crush your business goals.
Fletcher:
I'm really excited to chat with Anne today. This is a topic that in the entrepreneur circles, we're always talking about outsource labor and VA. Anne, thank you for being here today.
Anne Lackey:
It is my pleasure. I'm so excited to be here and answer questions and share knowledge.
Fletcher:
Awesome. Just a little background on Anne: She works with her husband. They've had multiple business together, has been working in entrepreneurial environments for the last two decades. With their current business, they've generated over $15.7 million in the last four years alone.
Fletcher:
That's pretty impressive. That's a whole other topic. We've got to have you guys back on and talk about living and working and being married and being entrepreneurs together. That's a fun topic in itself.
Anne Lackey:
It is. We love it.
Fletcher:
You guys spend a lot of time coaching, consulting, CEOs, executives. You found that there's three common core business problems that you like to address: the owner's overwhelmed, there's high staff turnover, failure and poor customer service, and obviously with your business, you guys are addressing those head-on.
Fletcher:
Today we're going to chat a little bit about hiring VAs and how to get the most out of those folks and making sure that those are successful hires and everything about that topic. I'm looking forward to getting into it.
Fletcher:
To get started, Anne, tell me a little more about your background. How did you get into this overseas hiring of virtual assistants and get into this business?
Anne Lackey:
Actually, that's a funny story. About six years ago, again, my husband and I were at work together. We have seven businesses that we run. All of them are kind of related but obviously very separate.
Anne Lackey:
In this one business, it was our property management business, we had taken our first vacation in seven years. We'd just gotten there the night before, and we're headed to lunch. I get a text from an employee that had been with me for four years that basically said, "I'm leaving for lunch and I'm never coming back. I've left the keys on the counter."
Anne Lackey:
I was like, "Oh my God. What do I do?" She was our marketing manager, so she answered all of the phone calls. She literally left the phone calls ringing, didn't tell the other people in the office that she was not coming back and literally almost crippled my business and left then a day. We had to pack up that day and drive six hours back to our house, drop everything off and get back to work.
Anne Lackey:
I'm sure that's a dramatic story, but it actually was a wake-up call to me that we really needed to do something different. We needed a different change.
Anne Lackey:
Mark and I got introduced to the concept of full-time dedicated virtual employees. We thought, huh, that sounds very interesting. We took six months, and we learned everything that you needed to know, at least what I thought I needed to know at that point and figured out, okay, this works. We can figure this out.
Anne Lackey:
We hired our first virtual staff member five years ago at this point. It was just a wonderful experience. It was everything that we had hoped it would be; somebody that was happy to show up to work, somebody that gave 110%, grateful for the job, they can do anything with a computer and a phone. Our lives dramatically changed.
Anne Lackey:
I actually had a friend of mine who owned her business. Literally, she's like, "What happened to you? You seem like you're enjoying life. What's going on?" I said, "Well, I've hired a Teresa from the Philippines." She's like, "That's awesome. Can I get a Teresa?" I said, "Sure." She's like, "I'll pay you. Will you take care of everything for me?"
Anne Lackey:
That was four and a half years ago when Hire Smart was born where we started helping other entrepreneurs find amazing talent from the Philippines to work full-time dedicated and like employees without a lot of the hassles. That's a little bit about my story of how I got into this.
Fletcher:
In entrepreneur circles, learning to work on your business, not be stuck in the business is such a key thing. We start businesses in order to improve our standard of living. If you're stuck having to ditch your vacation to bail out some disgruntled employee or somebody who just, I don't know, had a bad day and took off or whatever, that defeats the purpose.
Fletcher:
That's really cool that you've been able to leverage overseas virtual talent pools there to really change the face of your business and the way you live your life.
Fletcher:
This is a complex subject. I think many of us have tried this. Probably a lot of people are familiar with Upwork and some of these other tools. I know that even in our business, we had varying degrees of success finding remote workers. I guess I'm looking forward to learning a little more about that. Maybe before we get into that part, because I think there's a mixed set of perceptions, what are some of the common misconceptions that you've found about hiring overseas workers.
Anne Lackey:
I think the biggest misconception is that they don't speak English well. We've all had an experience, I know I have had too, where you call a call center. It's usually in a different country, and you're frustrated because they don't really seem to understand what you're asking. It's off script and so they don't know what to do or how to handle it. We've all had that experience.
Anne Lackey:
I think probably the biggest misconception is that every virtual worker is going to give that experience for the customer. That is something that is absolutely not true. In reality, we've been talking to people in the Philippines for years and never even known it.
Anne Lackey:
A lot of the Fortune 500 companies have these big call centers over in the Philippines. As a matter of fact, there's over a million workers in the Philippines working for US companies either in call centers or directly. I think that's one of the biggest misconceptions.
Fletcher:
Wow. What about the mistakes we make then? I feel like I've made a ton of mistakes from hiring remote workers. What are the common mistakes and how do you prevent them from happening?
Anne Lackey:
Again, this is my opinion. Of course, I'm bias. I'm not saying that. The reality is, [crosstalk 00:07:39].
Fletcher:
You guys do a pretty good job of it. When we spoke the other day, 73% success rate in placing these virtual VAs, right?
Anne Lackey:
97.2% success rate in my placement. That is correct. I think the common mistake that most entrepreneurs make is, first of all, they suck at hiring in general …
Fletcher:
To begin with.
Anne Lackey:
… regardless of whether it's overseas or local. That's not a skill that we're taught, right?
Fletcher:
Yeah, yeah.
Anne Lackey:
It's like any other skill, it has to be practiced and honed. Honestly, if it wasn't my background … my background is IT and HR. I've been doing it for, gosh, almost 30 years now. It's scary to think about that.
Fletcher:
You've been practicing and studying hiring and dealing with people on the human resource side of things for a long time before getting into this.
Anne Lackey:
Right. Right. The reality is I'm good at that. I think what we forget is we should be leveraging people who are better than we are in certain areas.
Anne Lackey:
I think one of the biggest mistakes that entrepreneurs make is they're penny-wise and pound foolish. They're like, "I don't want to pay somebody to recruit for me. I can put an ad on Upwork and get somebody that's great."
Anne Lackey:
Sure you can. I'm not saying you can't but I'm just saying it's a lot harder than you think and you don't know what I know. You don't know how to read in between the lines. You don't have access to the testing and the profiles. I've had 8,000 candidates run through our program just in the last two years alone. That's a massive amount of data.
Fletcher:
That's pretty interesting. I feel the same way. I've been in leadership roles. Hiring and recruiting has always been the cornerstone of what I feel like makes a business successful. If you hire great people, I don't care what the business is, good things are going to happen. It also makes the life of the leader so much easier. I found that to be true and proven it to be true in multiple businesses in my past.
Fletcher:
When I got into the business of helping hire, one of the things I wanted to do was make sure that I practiced being an expert interviewer or talent assessor and not just from the formal assessment aptitude testing perspective but also from the interviewing, reference-checking perspective.
Fletcher:
The first thing you said there, I totally agree, it just takes practice. I interviewed 10,000 people. Most people won't do that. I don't think you need to either, right?
Anne Lackey:
No, you don't. The next biggest mistake I think people make is that they don't have clarity in the position. They don't really know the skillsets that are required to get the results that they're looking for. I think that's probably [crosstalk 00:10:30].
Fletcher:
Or what the results are, right?
Anne Lackey:
Right.
Fletcher:
They don't clearly define, hey, this is exactly what I expect the outcome of your work to look like, right?
Anne Lackey:
True. Totally agree with that. I think that those are the most common mistakes that entrepreneurs make when hiring.
Fletcher:
That's cool. You've done a bunch of interviews. You've hired and assessed a bunch of overseas workers. I was really curious, maybe what are the top two or three qualities, skills, qualities, whatever that you found make an amazing VA?
Anne Lackey:
Again, I think every VA is unique and brings something to the table. I think the biggest thing that I look for is aptitude. You're the expert in assessments, right?
Fletcher:
Yup. Yeah, yeah.
Anne Lackey:
Having a tool to help assess someone in their basic skillset I think is probably the first thing you need to do.
Fletcher:
In terms of aptitude, what are some of the top two or three aptitudes, skillsets or abilities that you find are most important for making sure that these folks are successful across the board, universal?
Anne Lackey:
Again, I think it depends on the role. We have roles in customer services, obviously, ability to read and write is important and speak. That's part of the assessment.
Anne Lackey:
If they're back office doing accounting or something like that, their aptitude for math is going to become more important.
Anne Lackey:
Obviously, you need to have a baseline of basic math and verbal no matter what position. I think, so often, again, you have to look at the role and figure out the quality that made the role successful and then test for those qualities.
Fletcher:
You can do that by properly defining what the outcomes are and then determining what qualities, whether they're behavioral qualities or skills or abilities, in other words aptitudes, and then benchmark those against people that you already have that are successful, I guess, right, is maybe a good way to do that.
Anne Lackey:
I'm a big believer in clear communication of expectation of the role and then key performance indicators and reporting back on those on a regular basis to help refine the performance of the person.
Fletcher:
How is this different than hiring a US based person, or is it?
Anne Lackey:
It's really not. The assessments are a little different. Cultural alignment is a little different because, again, there is some cultural differences between the Philippines and the US. Understanding that helps my client be able to manage them easier. That's something that we help our clients all the way through.
Anne Lackey:
We certainly help in the recruiting process, then we have a certification process to make sure that the candidates are amazing. That's the other thing, it's like an on-the-job interview.
Fletcher:
That's like a training.
Anne Lackey:
Right, but it's a one-week time period where I'm literally working elbow-to-elbow with the candidates that were selected by our clients. If I wouldn't put that person in that role in one of my companies, they're never going to a client, which is why we have such a high success rate.
Anne Lackey:
There are a fair amount that fall through out of the certification process. I've gotten that number down. This time last year, it was 20% that fell out of the class. Now because I've tweaked some of my assessments, I'm down to 12%. Twelve percent's probably about as low as I'm going to be able to go with that.
Anne Lackey:
Once I've beat them up for a week, they're pretty solid and ready to go so when they get to the client, they're top performers.
Fletcher:
Once you hire them, you put them through a full one-week training course on helping them learn, is it the job then or just how to work with a US based company and just the basic things, the technology or …
Anne Lackey:
It depends on the role. It depends on the role.
Fletcher:
Customized to the role then.
Anne Lackey:
I have certifications for real estate. We're a little real estate heavy because that's been my background. I have some for executive administrative, for customer service, for sales support, for marketing. I have these different certifications. Depending on what the client requires will depend on which certification that we put them in.
Anne Lackey:
Again, it's to do two things: it's either to forge them and make them amazing or fire them and start all over again. I'm looking for their ability to pick up tasks and concepts quickly and apply them and retain them, and communication.
Anne Lackey:
Again, we've all hired somebody and they've looked amazing, sounded amazing, interviewed well. You just thought they were going to be the bomb. Literally, day two you're like, it's a bomb but it ain't the right kind of bomb.
Fletcher:
Yeah, exactly. Too often, we keep those people hoping that maybe in a few months they'll be better. That's a key part of … I recommend even hiring in-house people or US based people, is doing a working interview and a full day. I like that you do it for a full week basically. I think that's a-
Anne Lackey:
You can't hide from me for 40 hours. It's impossible. The course is structured in such a way that I find you out. I have no qualms in firing somebody and saying, "You're not good enough to work for my client," telling my client, "I'm so sorry. We need to start all over again."
Anne Lackey:
Again, it's rare. We're down to 12% because of all the assessments and testing and process that we have to get to that point. Again, it is definitely there.
Fletcher:
I would definitely recommend that for anybody you hire. Do some sort of working interview even if it's just one day. I think the onboarding piece is the same. Whether you're teaching them how to be good at customer service like you are, you have to indoctrinate them into your organization and there's a heavy training period.
Fletcher:
Nobody comes in the first day of work and automatically is going to be great at their job even if they're highly trained to do it. You hire an accountant. Sure, they might be the best at debits and credits and know QuickBooks inside and out or SAT or whatever it is that you're using, but just that learning your organization takes months let alone a week is just barely enough to just figure out where the water coolers at, right?
Anne Lackey:
Absolutely. That's what I tell people too. At least within a week of my putting them through my process, I'm pretty sure they have the aptitude to do it. Then it's just a matter of onboarding them correctly.
Anne Lackey:
We actually help our clients with an onboarding guide to help them. Again, most people don't have policies and procedures. Most people aren't great at hiring. Most people just throw people in the room that they like and say here go at it. That's not really [crosstalk 00:17:42].
Fletcher:
Figure it out, right? Maybe you can get away with it when you're sitting in the same room as the person, but when they're halfway across the world, you really have to have a plan in place in order to pull that off correctly.
Fletcher:
But I think we can learn a lot from that process of pretend like that person sitting in the room next to you is half a world away from you and we'd have more success with the people we hire that sit in our offices too, right?
Anne Lackey:
Absolutely. The reality is having virtual staff makes you a better business because you're then relying on policies and procedures and tools versus your memory and what you can remember to do. The fact that you do it well is great, but then you're always tied to the business. You actually then own a job and not a business. One of the things Mark and I decided early on that we wanted to do is own businesses, not jobs.
Fletcher:
I love that. It forces you to run your business the right way. It forces you to take the knowledge that you have and the skills that you have and to communicate and to structure them in a way that anybody can do that job if they follow the recipe basically, right?
Anne Lackey:
Absolutely.
Fletcher:
Wow. It also builds in those checks and balances, the accountability, the benchmarks, the measurable outcome so that you can determine whether the recipe came out right or not, right?
Anne Lackey:
Sure. Again, the recipe changes every time. Most businesses are fluid. They're not stagnant. We have to change. We have to adapt, at least to be successful we do. The good news for me is, let's say I have a VA that wants to move on to do something else or whatever, it's no problem for me to hire another one because everything's already in place.
Anne Lackey:
All I have to do now … It's not really plug and play because, again, we're dealing with human capital and they're all different. My pain level of substituting out people in my businesses is much less today than it was five or six years ago.
Fletcher:
Wow. Wow. Maybe a few things. Help me break down what you think the ideal hiring process is from a talent selection piece through maybe onboarding. What are the steps that you should take when hiring a remote worker or any worker for that matter?
Anne Lackey:
I think my process is pretty clear. There's an assessment before we ever even talk to somebody. We need to make sure they have the, again, the basic criteria for the roles that we're looking for.
Anne Lackey:
Then there's several rounds of interviews with different people. Different people see people differently and they react differently. Somebody may react to me one way but react to my business partner totally completely differently. We see or react to these.
Anne Lackey:
In our process, we have a three round interview minimum before a candidate can ever talk to a client. After probably 15 to 16 different things that we look at, part of it's personality, part of it's aptitude, there's lots of different things that we go through.
Fletcher:
Do you have a scorecard then that, as you're going through these interviews and these assessments, that you're then ranking these people in these different areas?
Anne Lackey:
Yup, sure do. Then I, of course, because I'm hiring not for myself but I'm hiring for my client, I have to look at their personality. What do they need? I can get somebody great but let's say they're very extroverted and they're going to be working with an introverted entrepreneur who has some lack of social skills. That's going to be difficult. I need to make sure that I'm making the right connection match to the client as well.
Anne Lackey:
Again, as we talked about, the one week of trial by fire, which again, is a very regimented process that goes through a lot of different new tasks, things that they've never been addressed, how quickly are they able to deal with that? Are they able to follow directions? Honestly, that's probably … and again, I don't care whether you're US or global, reading, directions and following them is a challenge for a lot of people.
Fletcher:
It's huge, yeah. I have a friend who [crosstalk 00:22:23].
Anne Lackey:
I'm sorry. Go ahead.
Fletcher:
That just brought up an interesting memory of mine. I have a friend who has an outsource call center. They're telemarketing basically. He uses VAs. He told me this little piece of advice. He says, "I just make very, very detailed instructions and I give them … I don't interview anybody." I'm not saying do it exactly this way, but he just gives them the set of tasks with such detailed directions. He's like, "Whoever does it perfectly right the first time without asking any questions, I hire them."
Anne Lackey:
Sure. Again, if that works for you, that's great. I certainly need people to follow directions but I also think I'm of the opinion that I'm a mentor as well during this one week. I beat them up on one hand and lift them up on another.
Anne Lackey:
I think that there's a lot of people that aren't educated about just social interactions and what to do. I'll give you an example of what I mean by that.
Anne Lackey:
I've got a training class going right now for clients. Something as simple as email subject line; email subject lines needs to relate to the top at hand. Don't copy and paste from a previous email. It's not the same communication. Where they're just looking at that, well I'm just reply all and it's just easy. That's something that, again, it's teachable, it's trainable. If you can take a few minutes and explain it as to why it's important, you just make them better.
Anne Lackey:
Again, it's just a small example of what I believe is what can be coachable and trainable. Now, if it pops up again after you've had that conversation, then we have a problem, right?
Fletcher:
Sure, yeah. I thought it was interesting you just highlighting that process of following directions to the extreme. It's interesting there.
Fletcher:
You have a bunch of different assessments. You do three different interviews. You mix that up with different people so you get a few different flavors and feelings. Obviously, that first working week, that training week; a, you're indoctrinating them into the position; b, you're teaching them some of the core skills and things that they need to be able to do, but you're also learning a lot about them and you're making a quick, fast decision about whether this person has the right aptitude and the right ability and potential to be ultimately successful in the long run.
Fletcher:
That's a pretty detailed thorough process that you're going through. I would just continue to recommend that, something very similar no matter what kind of person you're hiring.
Anne Lackey:
Absolutely. It works, for sure.
Fletcher:
It's awesome. Out of curiosity, what does a good overseas VA go for, and what kind of cost should you be expecting to hire one and have one on full-time?
Anne Lackey:
For Hire Smart, we have recruiting and training fee. That includes everything that you need to be successful; the three candidates you choose from, the one week of certification. That costs $2,495 for all of that.
Fletcher:
That's very reasonable.
Anne Lackey:
Typical cost for a very good virtual assistant that has been totally screened is going to cost you around $9 an hour. Full-time, that's around 18,700, I believe, if my math serves me correctly. You're looking at less than $22,000 your first year. Of course, it just gets better year two.
Anne Lackey:
We actually also provide benefits. I think that's probably one of the things that allows us to attract better global talent because we pay for healthcare. That's part of the $9 that you pay. All of that's built in. We're finding now that the soft things like benefits help you attract the better quality people.
Fletcher:
Like health insurance. If you're a human being, you need health insurance basically. Inevitably, you're going to get sick or something's going to happen to you where you're going to need that. That's huge.
Anne Lackey:
Once we [crosstalk 00:26:47] well is in addition to that too. You know, a lot of people go overseas and they're like, "I only want to pay $3 an hour for somebody." They're going to leave you to come work for me because I'm paying them a lot more and giving them healthcare. [crosstalk 00:27:02]
Fletcher:
Nine dollars an hour plus the healthcare, however that's built in, total cost is $9 an hour. To us here in the US, hiring those folks, is that at the middle of the range, is that average or is that on the very high end? How do you feel like that stacks?
Anne Lackey:
It's average. It goes up based on skillset. In other words, my high level accounting people aren't going to be at that rate, clearly. Customer service, admin, data entry, sales support, marketing support, any of those in that genre is going to be at the $9 an hour rate easy. Again, you have a more specialized skill like accounting, that's going to go up based on the requirements of the job.
Fletcher:
Do you find that the labor market is also tight overseas there as well, there's more and more competition for this type of labor?
Anne Lackey:
It's getting tighter. It's getting tighter. Again, we pay really well, and the healthcare pushes us over. Plus, we find that a lot of people don't want to work direct hire. As a US based company, I wouldn't want to …
Anne Lackey:
We set it up so you're paying a staffing company. They're working full-time dedicated and you're directing them and they're working on your software and all of that, the IRS is pretty clear about what constitutes an independent contractor versus an employee. The way we work, they would be considered employees from what I understand from the IRS Guidelines.
Anne Lackey:
They're never to be an issue with that. That's why you're paying a foreign company a staffing agency, not the VA directly. That takes that out of the equation.
Anne Lackey:
A lot of our workers prefer to work for an agency because they have that additional protection. When they work for direct, they're not sure that they're actually going to get paid. Unfortunately, there's a lot of people that take advantage of that. We capitalize on that safety factor providing them that healthcare benefit, all of that.
Anne Lackey:
Again, we're able to attract better talent. As we all know, hiring right now, whether here in the US or globally, is becoming tighter. It just is. We have a better opportunity globally than we do here in the US.
Anne Lackey:
The person that I told you about that said, "Hey, you're happy again. What's going on with you," they had a $60,000 a year receptionist position with full benefits not even working a full 40 hours and they could not fill that position. Somebody would start for three weeks, four weeks and then quit because it's just too hard or too boring or whatever. We were able to replace that person for less than $22,000 a year that's been there for four and a half years and super happy with the job.
Fletcher:
For less than a third of the cost.
Anne Lackey:
Right. Again, it the longevity of it. The cost is one thing, but the turnover cost when you've got to redo this, that's what kills everybody.
Fletcher:
Especially for these back office, lower end administrative type of roles where a lot of the talent here in the US, they don't even want to do the job, this is a phenomenal option. You create the assurances on both sides for the workers by having the foreign based agency that provides the benefits and is also a mediator between them and the employer and vice versa. Everybody is assured that it's going to work out okay in the end then.
Anne Lackey:
Right. We actually become the HR department as well. The good news is if and when there is an issue, and again, we're dealing with human capital, there are going to be some issues along the way, we're here to help navigate that with the clients and with the VA, just do what we can to make a good resolution.
Anne Lackey:
You're not alone. I think that's the other thing. These people are always afraid, but you're not just stranded out there on the island.
Fletcher:
Cool. This has been really interesting, Anne. I think this is a great topic. I think from entrepreneurs, I think if you have these kinds of roles, especially where it's very repeatable administrative basic service level, it's a great option. I've seen a lot of folks do very, very well hiring overseas. Anne, you guys definitely have a really strong process there.
Fletcher:
To conclude, just a quick few takeaways, three things that we can all implement in our businesses in our hiring processes tomorrow from our talk today. Real quick, what do you have?
Anne Lackey:
Get clarity on the position requirements. What is it that you need this person to do?
Anne Lackey:
Second thing is how do you assess that. In other words, what are some assessment tools that you can use to verify that the people have that, and then having a process that you can follow for every hire that is exactly the same. That would be my three.
Fletcher:
I love it. I love it. I tell people those three things every day, all day long. Not hearing it from me now, guys. You're hearing it from Anne, so that's awesome. Where can we find you?
Anne Lackey:
We are at www.hiresmartvas.com. That's H-I-R-E-S-M-A-R-T, V as in Victor, A as in apple, S as in Sam, dot com. If it's okay with you, I'd like to offer a best selling book called Multiply Yourself. If you've ever thought about it but don't know really if this is for you, this is a great first step to learn a little bit more. We wrote it from two different sides of the same coin. One is hiring local and then one is hiring global and how it works and all that. You can go to hiresmartvas.com/podcast. Just put in your email and it'll be directly delivered to you.
Anne Lackey:
For those of you that are like, "Man, I really think this might be for me. This might be some way that I can have a solution to either overwhelm, turnover or just had someone quit and are looking for an opportunity to try something different," you can go ahead and set a free consultation with me by going to hiresmartvas.com/appointment. I'd love the opportunity to talk with you and see if this might be for you. I think it's almost for everybody, but some people are just a little bit more nervous. I understand that, but I'd love to have a conversation to see if it might be a good fit.
Fletcher:
I love it. I love it. I think we've all explored it. I think definitely you guys have a really solid system there and approach hiring them the right way. I think it's great. It's really been awesome chatting with you today, Anne. I look forward to being in touch down the road here.
Anne Lackey:
I appreciate your time today and certainly look forward to helping anybody that I can. I appreciate the time that you've spent with me today, Fletcher.
Schedule a Free Consultation to Turn your Hiring Process into a Top Talent Generating Machine
Identify Top Candidates ASAP
(833) 332-8378
Filter through The 7 Stages