We are a certified Continuing Education provider for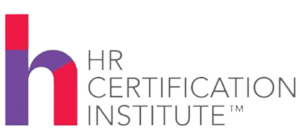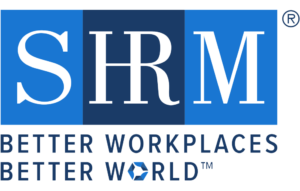 Great Questions to Ask Your Candidate's References
Checking candidates' references is an essential but occasionally carelessly completed step in the hiring process. At the most basic level, you want to verify employment dates and the job title(s) associated with a reference. More importantly, getting feedback from past supervisors can be invaluable. Their input can support or contradict your impressions, in either case you will gain the perspective of someone who is an outsider to your process but an insider when it comes to the candidate. Take this opportunity to ask questions, verify candidates' statements, and gain additional insight for future interviews.
Occasionally, those charged with contacting candidates' references are uncertain about which questions should be asked or how to elicit certain information. A simple question such as, "Was Candidate X a good employee?" may seem to be targeting the information you want. However, it can be difficult for people to answer, emotions may be involved, and, of course, their workplace and expectations may be quite different than yours.
Information that almost all employer references should be able to verify include:
Dates of employment
Job title
Salary or pay rate
Whether the candidate quit or resigned, was fired or laid off, etc.
If I could ask only one question to a reference:
On a scale of 1 to 10 please rate this persons overall performance? Please explain why and what this person could have done to get to the next ranking.
The best reference checking questions:
Would you hire this employee again?
What were his/her responsibilities at your company?
Were there any problems with absences or tardiness?
Was this employee a team player?
Were they able to complete tasks individually?
How many employees work for your company (or local office, factory, etc.)?
What was the work environment like?
What would you say were this person's best qualities?
Did you find that their skills developed over time?
How well was he/she able to (select a job responsibility or skill cited by candidate)?
Do you think they would be able to (describe an important aspect of the new position)?
Was there any area that you wanted them to improve on?
How did they generally respond to criticism and suggestions?
Do you know anything about their work prior to joining your company?
Many employers require three references, but the exact number is at your discretion. The same is the case for the category of the reference and means and contact. Professional references are certainly the most reliable, but for certain fields and positions the reference of a professor or similar authority may be acceptable. Be wary of candidates who are unprepared to give references, offer excuses for why they cannot contacted, or try to use only personal acquaintances. If a candidate cannot provide a reference from their direct supervisors then you have a major red flag and it is likely this person is an underachiever.
The best way to contact references is by phone. This will allow you to immediately ask questions and it will be much easier to detect hesitation or uncertainty. However, as we all know, supervisors and coworkers alike may be busy and unable to get back to you. In this case, it is advantageous to have an e-mail address, but phone numbers and addresses are still the standard forms of contact that employees will give.
Note that some employers are unwilling or unable to divulge more information than simply verifying names, dates, and possibly the circumstances under which the employee left. This information is vital, but ideally the candidate will supply at least one reference who is able to share more. In most cases, there is not a legal reason opinions may not be shared, so long as it is not done maliciously.
One thought I always keep in mind is when you lost one of your star performers you were surely disappointed, but did you hold a grudge? No. It is a hard for a supervisor to think poorly of their best people. With this in mind no matter the company policy a candidate who cannot provide a reference from all of their past supervisors is likely to NOT be a top performer. These people should be elated to talk about how great this person was, if they are not there is almost always a problem.
Schedule a Free Consultation to Turn your Hiring Process into a Top Talent Generating Machine
Identify Top Candidates ASAP
(833) 332-8378
Filter through The 7 Stages