Science of A-Player Hiring
...
Fletcher:
I'm getting goosebumps.
Richard Shaull:
... thinking I was going to die. When I was two companies in at the time, I'd started some things successfully and in my naivety and entrepreneurial overconfidence, you could say, I thought I could do anything. And so stepped into a new realm, thought, handling, hey, if one business is great, why not two? And was in my first year of marriage at the time. And honestly, man, just did it all wrong. I hired people who betrayed us and stabbed us in the back, brought on angel investors who weren't even at all aligned with our vision and were constantly just a huge source of stress at the leadership and board level of the company. We got sued, we got defraud by the state government, we had a actual hail storm come through and do massive damage to our properties that the insurance company didn't want to pay. And all of this hit at one time.
Richard Shaull:
I remember literally, man, just being in that moment, questioning whether I was actually an entrepreneur or whether I just faked it. I was like, man, I just faked it on the backs of my charisma. I don't know how to do this. I don't know how to do anything. And this whole thing is about to implode and I'm going to be such a failure. I'm going to look like such a failure. For me, as dramatic as that moment was, it was all also a really pivotal moment, because I had to take real stock, for the first time in my entrepreneurial journey, of my weaknesses, the areas I wasn't strong.
Fletcher:
It's humbling, right?
Richard Shaull:
What's that?
Fletcher:
It's humbling, right? You get to a point where you've built something that's so great, but then you have these humbling experiences that knock you back three, five, 10 steps, and then it takes the wind out of your sail and that ego that you've built up with all the success and momentum, and then next thing you know, you're questioning yourself, as you said. I think many of us have been there.
Richard Shaull:
A hundred percent, man, yeah. And humbling is a great word for it. And that's exactly how it felt. I was just talking to an entrepreneur earlier today, where it's like everyone reaches a point in their journey where they have to come face-to-face with the reality of their weaknesses. And in those moments, you either choose to just ignore it and not face it and just continue to pretend like you're Superman, or you face it head on, look the devil in the eyes and admit, "I'm not good at everything. I don't actually have everything this company needs to succeed." And that's when most entrepreneurs actually come to this pivotal moment of realizing, I need to build a team that is strong where I'm weak.
Richard Shaull:
And not just at the tactical levels as you and I were talking about before the interview, but at a leadership and management level of the company. And a lot of entrepreneurs struggle with that, because quite frankly, they've never done it. It's actually, in some ways, easier to replace themselves with hands in the business, people who do the work, than it is to replace brain power, which is people who actually think and delegate and lead and manage.
Fletcher:
And that's, I think, an interesting topic. We spent a lot of time on this podcast and talking a lot about those frontline, tactical, doer type people, and obviously those people are critical and very important to our business, and we got to get those right. But beginning to bring in leadership type folks who are going to think at that higher level a little more strategically and also have to be aligned with us and our vision for the companies, because then otherwise lots of challenges there, I think, is something that a lot of us find ourselves thinking about, and it is a very, very challenging... And I've seen plenty of entrepreneurs really fail at that, for a variety of different reasons, and missing the mark ultimately in those key hires. You come to this humbling point, where everything's crashing down around you a bit. You obviously decide to recognize the challenge and not ignore it or not dismiss it as some sort of fluke. You're going to to fix it. How does that evolve for you then?
Richard Shaull:
Great question. For me, in that case, there was a couple key things that I'm really thankful that I did in that moment. One was I got essentially an outside board of advisors to come and look at what I was doing. I think this is one of the pieces of the entrepreneurial team that doesn't get talked about enough, is we talk a lot about getting help on the doing side, but getting help on the thinking side, the brain side is so key. And so that can look like hiring people internally, but for me, the first step was just getting some wise, seasoned business people, and actually being vulnerable enough to expose my weaknesses to them and go, "What am I doing wrong?"
Fletcher:
And that's actually easier said than done, I think. Many of these people, for very little money or no money, will volunteer to be a part of that, I would assume, right?
Richard Shaull:
Yeah, and, and I would say this. To an entrepreneur who at least has experienced some level of success, it may be something you have to invest in. I know entrepreneurs who pay people to be on their board. But it's other people, they pay coaches or advisors or consultants, and we obviously come alongside of our clients somewhat in that capacity, more so on the recruiting side, but I just always tell that part of the story to say vulnerably, for me, it started with actually being willing to let go of some control and some ego, as you said, and acknowledge I need help to take this thing to the next level.
Richard Shaull:
And in my case, to actually bring it back out of the red and into the black. And I'm thankful that because we brought in some wise advisors and because we brought in some skilled team members who were strong where I was weak, that freed me up to actually go fix some of our more revenue-related problems and know that the operational side of the business was handled correctly. And as a result, we brought it out of the red, back into the black. I actually ended up exiting that company and selling it to one of the high key members of the leadership team that we'd assembled, and was able to move on to my next venture, which was actually far more aligned with my longterm vision, but that's a whole other conversation we could have.
Fletcher:
What was the first business that the-
Richard Shaull:
First business was I owned a wealth management and financial services company. We did everything on the investing and financial services side, very general market, and then because we experienced a lot of success with that company and had a lot of relationship with higher level investors, we started a real estate investment trust, so a REIT, because a lot of our clients were interested in getting into real estate and did have real estate. We opened up opportunity for investment and that was, as I joke with people, the business that almost killed me.
Fletcher:
Yeah. You had a major, weather-related event, and that doesn't always bode well for real estate. I imagine it must have been a trying time there. That's interesting. I like the board advisor thing, and we can talk about it forever. Again, I think it's... Even in the paid scenarios, usually it's really not that expensive. For a couple grand or five grand a year, you could probably have a solid board member. You put together three or four or five of those people, it's a very nominal cost for being able to bring in that brain power. I think a really smart move, and hopefully if you use it right, great for accountability too. Not just for learning. I think that's an interesting twist there, but who was your first key hire, I guess? Once you settled and you're trying to figure this out, yeah, who was your first key hire?
Richard Shaull:
Yeah, in that company, for me, I've always found that there's two things to consider. There's the profile of the person that you need and then there's what role do they play on the team in that season? And I think for entrepreneurial companies, it's even more important to hire for the type of people you need than it is to strictly hire for the role that you need. And let me explain why I think that's actually important.
Fletcher:
Yeah, explain the difference. When you start talking about type versus role, what are you getting at?
Richard Shaull:
Yeah. And I would even say the profile of the person. For me, as an entrepreneur, my first hire is always going to be somebody who I describe as the yin to my yang. I literally, functionally just need someone at a pure level in the business, even if they're not an equity owner, who is good at the things I'm bad at. And I know what those are. I'm self-aware about financial management. Not good at it. Just not good at it.
Fletcher:
Don't like doing bookkeeping.
Richard Shaull:
Yeah. Communication platforms, email, just literally getting back to everyone in a timely, very thorough way, not good at it. Just not good at it. I can really focus on it, but not good at it.
Fletcher:
One phrase responses.
Richard Shaull:
Yeah, right. That's entrepreneur 101, just speed over everything. Things like delegation, project management, not that great at it. Just not. Put me in front of a camera, I can talk all day, but ask me to build a workflow for someone and assign all of the related tasks and milestones and have a Gantt chart associated with it, I'm pulling my [crosstalk 00:15:09]-
Fletcher:
QA it.
Richard Shaull:
Yeah, exactly. For me, it's always been about... I think in the smarter companies that I founded, let's say the last couple, I've always looked for somebody who was the yin to my yang. And actually, that can vary a little bit, based on your entrepreneurial profile. Some people are really great at financial management. We have clients who I would describe as very far on the entrepreneurial spectrum, very far in the visionary spectrum, however you want to say it, and they're great with finances and they actually love to do it. And in that case, I'm like, "More power to you." They don't need a CFO, but man, they hate team management, operations that kind of stuff.
Richard Shaull:
They might need a great COO, and so I would say for me, it's first defining your profile versus the profile of the person who compliments that, the yin to your yang, so to speak, and in most cases, for me, that would actually be my first hire. Now, that can be positioned as a lot of different roles in the company. That can be positioned as an executive administrator, depending on the scale of the company. It can be positioned as an operations manager, a COO.
Fletcher:
And I think the common thread is most entrepreneurs definitely fall into that visionary side. Some are more tactical or operationally minded, obviously than others, but they're still usually in that visionary mode, almost always. As EOS people out there, thinking of the integrator. We're using that language here. That is, I think you're alluding to, doesn't have to be a COO, it could just be a great executive admin. It's funny, I just started working with a new client who's in the wealth management world too, but as more of a advisor coach, but she's like, "I need to hire an executive implementer." And I love that. I never even thought of that title, but I thought, well, that's just a great way to describe an executive assistant who's high level. We're not talking just somebody answering the phones here.
Richard Shaull:
Yeah, 100%. Yeah, and I think, man, that comes back to, too, behavioral flexibility, I think, is key at leadership team hires. You want people who are skilled, they're entrepreneurial in the sense that they're problem solvers at their core. They're not just specialists, they're adaptive problem solvers, but they're not an entrepreneur. That's the hard part. Actually, I caution entrepreneurs all the time. You want, at the leadership and [crosstalk 00:17:41] level-
Fletcher:
They're the ones that aren't willing take the risk, right? As an entrepreneur, you're inherently... You've got some ability to tolerate risk. And if you've got a great executor or implementer type, those people typically are much less risk-averse, just by their nature, and that's what makes them good at it and the yin to your yang is that complement, I think. I think you're hitting it really well. Just from a tactical standpoint, I think what I'm hearing you saying, and I think this is spot on, is you need to sit down and just take stock of your own places where you are most comfortable, things that you're really good at, things that are on your plate.
Fletcher:
I think of Scaling Up does this in their people section, but you list out all the different responsibilities in the company, and as an entrepreneur, you're usually wearing tons of different hats. Maybe you list those hats that you're wearing, and then you list the ones that, this is the one that you like doing, this is the ones you're good at doing, and then start figuring out which ones you don't like doing, which ones are not worth your time, maybe. It could be something you like doing, like bookkeeping, but it's not worth your time too. But you start to categorize it a little bit, I think. Is that where you go with this?
Richard Shaull:
Yeah, and I'm not sure of the Scaling Up one. I have huge respect for their community, as well the OS community. We're collaborators with them, but I'm not familiar with that exact exercise. But what I even have told entrepreneurs to do, is literally just take a sheet of paper and act like you're playing tic tac toe, draw four quadrants, draw a line down the middle, draw a line down the center, and then really, the four quadrants, for me, I guess if you're using the scientific term, I think it's the Y and the X axis of that, is do you love it or do you hate it? That's on the far end; love it or hate it, and then are you great at it or are you not great at it?
Fletcher:
Yeah, yeah. Just because you love it, if you're not good at it, then maybe you should outsource. Maybe you should find some-
Richard Shaull:
Yeah, you probably should. And that's where one of those quadrants is what I call your superpower as an entrepreneur. Those are the things you love to do and you're great at them. And to the extent an entrepreneur is focused on their superpower, businesses explode. I've watched this time and time again with our clients, where when the entrepreneur, 80% of their time is focused on what they love to do and are great at, typically the business is roaring. They're taking off. The challenge is, most entrepreneurs I sit down with are actually in the bottom two quadrants, meaning they're spending time doing things that they don't love and are good at-
Fletcher:
Not good at.
Richard Shaull:
Doing the things they don't love and they're not good at.
Fletcher:
Yeah, definitely got to solve those ones.
Richard Shaull:
That is called hell for an entrepreneur.
Fletcher:
Yeah, yeah, yeah, yeah. I think we've all been there at some point. In your entrepreneurial journey, you have all of those roles, have done all of them, I would assume. And the question is, are you stuck in the things that you don't like and that you're not good at, or you don't like, maybe second best, second worst, but if you're stuck in those, you've really got to figure out how to get out of that. And I think it's interesting, you point out the superpower. When the entrepreneur is focused on their superpower, the business explodes. I think probably you're going to get to this point, but when you put people into roles that allow them to focus us on their superpower, they succeed too.
Richard Shaull:
One hundred percent, and the company grows as a result of that too.
Fletcher:
Exactly.
Richard Shaull:
Because it's not just that the functions the entrepreneur is great at have to be strong for the business to grow. All the major functions... If you want your company to grow and be healthy, all the major functions need to be strong. That's where you need people who are strong in those functions that you're not strong at.
Fletcher:
Yeah, yeah. Once you've identified those things, then you can look at, okay, here are the things that I'm not good at or I don't like doing or both, and then that then becomes the profile of the first person that you need, or at least as many of those things that you can move to that person as possible. Or maybe it's multiple things, people, but yeah.
Richard Shaull:
Yeah, and I would say it depends too. Some entrepreneurs maybe listening to this podcast, they're like, "Well, I have a leadership team." Or, "Maybe I don't have every member, but I still feel like I'm doing a lot of things I don't love and I'm not good at." That's where I would say it really is important to look at what is the business? What does the leadership and management team of the company need to be, to operate without you in the day to day? The frame I try to set for entrepreneurs is if 100% of your time was focused on growth in the future, who would you need in place? And who would you need? Who would you actually need? Not just what you can afford. Who would you need, at a leadership and management level, to actually execute the day to day and move the strategy and vision of the business forward?
Richard Shaull:
And once we've answered that, you may, as you said earlier, have to sit in one of those seats, or you may have a hat or two that you sit in, but then you also know who you need additionally. That might not be one person in some cases, but a lot of entrepreneurs listening to this today could literally double or triple their business, I truly believe, over the next year, rather than remaining bottlenecked, if they just got clear on what we just talked about and made that next key hire. Took that brave, courageous step to focus on their strengths and delegate their [crosstalk 00:23:39]-
Fletcher:
And putting that into your 10-year, five year, three year, one year roadmap, because again, it may not be feasible to just be like, "Oh, I'm going to put together head of sales, head of marketing, head of ops, head of all these different things that could get real expensive real quick. But I think just having that clearly identified, but I think as you mentioned, it doesn't have to be always at that high level. It's going to be appropriate for the level of business and revenue and situation you're in, and it could be an executive implementer. Could be just a really strong admin type person. It doesn't have to be a COO. It may not be appropriate for your situation. Then that's how you begin to tackle this, I think, is if you can take baby steps in some senses, if appropriate, or if you're ready, go for it. Hire the CFO. I love it. Okay, now you've identified what it is, the holes and the gaps and the profile of the yan to your yang, now how do you you execute?
Richard Shaull:
Yeah, man, that's a great question and you guys are recruiting experts as well. I love that we're having this conversation today, because I was thinking beforehand what a perfect pairing, as you said in the beginning, because I always talk about recruiting a leadership team, an executive team, a management team, whatever you want to call it. There's an art and a science to it. It's an art and it's a science and for us, what I've found is not a lot of people talk about the art side well. There's a lot out there about the science side, although what I think is so cool is what guys are doing with your proprietary assessments is revolutionary. There's a scientific piece to all of this, where it's like we need to filter candidates correctly. We need to make sure we end up with only the best. But my question to a lot of entrepreneurs is, how do you know you're attracting the right people into your scientific hiring process in the first place? That's the art.
Fletcher:
Starting with attracting, how do you attract those ideal people, these key roles? Well, I think that is the million dollar question today, particularly... COVID has had this unusual effect on just shrinking or just causing the talent market to go totally bonkers in all different ways. Not only is unemployment at really all time lows, back to pre COVID numbers, which pre COVID we were already at, what I would call full employment. Really, there was nobody unemployed. You're at 4%. That's a normal, fully employed workforce for our country basically, but then we're back to those kind of numbers, but you've also dealing with these great resignations. You've got an exponential... Everybody and their mother's trying to hire now, or particularly in the beginning of the year, but it hasn't really changed. There's huge demand influx, but there's also this other interesting thing with the great resignation. There's a lot of tenured, talented people who are leaving, so there's actually, as much as there's a demand-supply pressure on the supply of talent, there's also actually this hidden supply of talent that is out there with guys right now.
Richard Shaull:
One hundred percent. This is something, Fletcher, I'm so glad you brought up, man, because during COVID, I understand, we had a lot of empathy. We had clients who were in very much retail and those entry level positions who were really hurting. I have a ton of, anybody who's listening, who's facing that, if you're in skilled trades, I get it. There's a ton of challenges as you guys are facing and I have nothing but the utmost empathy. But it drove me nuts when I would talk to leaders and all they would talk about was the hiring problems and not the massive hiring opportunity that existed, because-
Fletcher:
Especially right now.
Richard Shaull:
Right now.
Fletcher:
Right now.
Richard Shaull:
What we've seen with our clients right now is unprecedented. Just absolutely unprecedented. The ability to actually be able to build a lean, affordable, highly talented, highly skilled leadership and management team for your company is absolutely unprecedented. Here's a couple factors I see driving that. Post COVID, people want to work remote. If you can create a culture and an environment where people can work remote, do what they need to do, have freedom and flexibility and still make a significant impact and contribution-
Fletcher:
I want to stop you just right there. I think you're spot on, but I can't punctuate that point right there enough. We did it, we were in the office. I was resistant to leaving the office. We did have a longterm plan to figure out how we were going to do that, so I guess I was a little lucky, and we are in a services business, so again, I'm not dealing with skilled trades or having a physical facility in our business; software and consulting and services, but there are so many businesses that are in this realm that don't have these physical facilities, or even when you do, can offer some version of this remote, more flexible working type of environment. I'll tell you, we work with tons of professionals; CPAs and attorneys and wealth advisors and insurance people and a lot of professional service-type folks.
Fletcher:
There are a lot of the leadership there that are still resistant to making this change, especially in the smaller businesses. Forget about the big ones. We work with small and mid-size businesses, so under 100 employees. As a small business, you have the most competitive disadvantage in getting the best talent out there, naturally. But this is the one thing that literally can separate you from everybody else by a mile. This is the one thing that professionals, experts, highly trained, highly skilled people want more than anything, and you can give it to them.
Richard Shaull:
I would say this; there's two things that I've found, and I would agree with you 100%. The one thing I would even add to that, to supplement that, that I've seen is that these people who the market is saturated with are looking for two things right now. They're looking for some level of flexibility, location and schedule flexibility, which is the essence of remote team. It's focused on driving outcomes, not necessarily just on people sitting in an office for eight hours a day-
Fletcher:
Showing up every day.
Richard Shaull:
Right, just showing up. That mentality, freedom and flexibility is huge, and then the second one is impact, contribution, vision. And it's really interesting, man, because whenever culture goes through a crisis, there is a ton of internal processing that we do as people. What am I doing with my life? What is going on? What is my life going to be about?
Fletcher:
This job isn't giving me satisfaction anymore. We spend more time at work than we do anything else.
Richard Shaull:
A hundred percent. And people have had to, because of a global pandemic, ponder death more than they ever have, which I think has caused people to ask the question, what am I doing with my life?
Fletcher:
Are you hanging out here, or are you sitting in a concrete jungle somewhere? Unless you like concrete jungles. I don't know.
Richard Shaull:
Right, right, and so that's where for me, man, I think for... When we talk about the art of hiring, the art of hiring, I think the number one thing that we do for our clients, through our entrepreneurs, is help them take what is typically a, as you put it, I've never heard anybody else say it other than you, other than you and me, by the way, so this is fun. We share a lot of the same language. I have them take what I consider to be their greatest competitive disadvantage in hiring, which is that they're an entrepreneurial company, and turn it into their greatest advantage in hiring. That's the art form, is understanding how to, first of all, communicate a compelling vision and strategic plan and an opportunity for talent to get in on the ground floor of a company with practically unlimited growth potential.
Fletcher:
It's inspiring people, because in entrepreneurial businesses, not only we can have a great vision and mission that people can get excited about. Mine's hiring, helping people build amazing teams. It's pretty simple. And maybe in some people that's kind of boring, but that, in my opinion, has a great impact in our personal and professional lives. If you're working in a business with great people, then it's professionally rewarding and being challenged and that's exciting and I'm not bored at work. That's a win and then I'm making, hopefully, growth in my financial and personal wealth, which then helps me unlock abilities to do things for my family. All of those are important, but anyways, but it is typically considered a boring subject. Hiring, I don't want to talk about that. I want to talk about selling something or marketing something. That's way more exciting.
Richard Shaull:
Well, let me tag onto that, because this is something I talk about. Entrepreneurs need to take up the mantle of the promoter and salesperson of their company and simply transfer that mindset from promoting and marketing to your customers, to promoting and marketing to future team members. And take that same conviction you have for your product and get convicted about the culture and the vision. And then use your God-given, unique ability to sell the pants off of your opportunity, not your opportunity as in your product, the opportunity to be a part of growing your business. And if you take that mindset into your hiring process, you are well up the road of nailing the art of hiring, because that is what the people I've consistently watched, who get top tier talent in an entrepreneurial company-
Fletcher:
They sell it.
Richard Shaull:
... they're obsessed with that stuff. They're a zealot. They're obsessed with being a champion of their vision and their culture and their opportunity and they know how to structure, even down to the very offer of how they offer the position, in such a way that top tier talent, especially nowadays, as we were just saying, looks at that and consistently goes, "I would choose that over what I'm doing right now, or any other job opportunities I'm looking at, any day." Even if there's less job security as an entrepreneurial company, you don't have the big benefits package, I would choose that, because-
Fletcher:
It's way more exciting and more interesting. Great people, talented people, they look for challenges, they look for ways to stretch their skill sets, to be around other engaging, interesting, passionate people. In big companies, a lot of times that's hard to find, so it's very vanilla, very bland, and also, many times, anything but that. A lot of bunch of really unhappy, bored people at their job, so that's really not inspiring if I'm an A player. One thing, and I'm sure, again, you get to this, but I like... You're selling the vision, you're selling the mission and why we're here and just how exciting and interesting this can be, to be part of this growing, entrepreneurial type of business.
Fletcher:
And it doesn't stop there. I love how you brought up it comes down to even the offer, and then it goes to the onboarding and training or performance management piece of it. It never stops. You don't sign up a customer and then just ignore them. You have some sort of client success or customer service. You have some structure for keeping your customers engaged so they keep buying from you, whether you're in a subscription or consulting business, or even a retail business. How do I get them to come back and buy more ice cream from me? I got to do something to wow them to say they're coming back. Well, that same thing goes in for once you hire them. And the onboarding piece is really important. Same with the offer. Whatever taste you leave in their mouth during that, post the interview mode through offer through onboarding, can make a huge difference on whether that person sticks. You screw up one of those steps or you make a terrible misstep in there, that person's going to regret making that decision real quick. Usually that ends pretty quickly if that happens.
Richard Shaull:
Very true, man. All the way from initial ad or connection or outreach, recruiting outreach, all the way through onboarding, training and just managing, having that vision be consistently dripped and having the, like you said, the systems to actually empower that kind of person to win is so critical. I think about how many entrepreneurs are frustrated with their team's performance, and then you look at it and it's like, in some cases they have great people. I'm sure there's things that could be optimized, but they're not empowered. There isn't an environment of empowerment.
Richard Shaull:
I think this is especially, just since we were on the remote boat, just a minute ago, I think this has been especially difficult for leaders who have transitioned from in person to remote, where the old adage of manage by walking around was very true. There was some informal, but very effective, cultural systems that were inherent and native. Where how we communicate and how we build trust and how we build equity and how we keep momentum and how we keep things moving forward, that now in a remote world, these leaders are trying to figure it out. That's why I think it's important to put attention to that.
Fletcher:
You really have to be a lot more intentional in a remote world, or hybrid or a flex world. Whatever it is, again, I know I'm a pretty big advocate of going remote, but I think of flex as equally as great. Whatever it is, you just have to be a lot more intentional. I used to say this in the beginning of the pandemic. We were going through remote stuff, and in fact, like we talked about EOS and scaling up and some of these other business systems and I'd studied or been exposed. I really half-assed all that stuff, honestly, prior to COVID. I knew, as soon as COVID hit, we sent everybody home, we're going home. It wasn't that difficult from a tech perspective, but immediately I was like, I got to put EOS into place. We just did it that day.
Fletcher:
It was, whatever, March 26th or something, the next day we fully implemented EOS, at least from a communication structure process. And then we made our own flavor about that. It's just being very, very intentional about how we connected with each other one-on-one, as a group, and how we communicated ideas and information. We put a lot of structure into there and it's never been better. I wish I would've done it when I was sitting in the office with everybody.
Richard Shaull:
Don't we all, man? The lessons we learn in retrospect.
Fletcher:
Whether you go that way, my point, I guess, is whether you go that way or not, is the intentionality in structure, because I think as you mentioned, there is this native, natural way that culture is could created and it works and it does work, but we can do even better, even if we are in that in person, by being more intentional and more structured in how we do it. That's my biggest takeaway from COVID from an operations standpoint. I love this stuff. One other thing, I'm interested in your opinion on this. I like the art piece, and actually that's an interesting way of bringing it up, because I'm definitely a systems and a process guy. We're dealing with hiring, which is such a human to human nuanced thing, where yes, we can put process and systems in place all day long, but there are aspects to it.
Fletcher:
I can teach you how to write a good job ad, but I can't do it for... I can't automate that. There's no software that will just make all of a sudden spit out an amazing job ad for you. There is no software system that's going to interview somebody for you. Yes, I can do one way video interviews, I can check references automatically, I can give you behavioral, aptitude, skill-based assessments. All of those are forms of assessment and they're all very, very helpful in this process, but I can't automate the interview. And that is an art. How do you teach people how to become artists when it comes to interviewing?
Richard Shaull:
Yeah man, well, truth be told, a lot of our clients have us do most of the heavy lifting of that for them, because as an entrepreneur-
Fletcher:
You outsource it?
Richard Shaull:
Yeah, they outsource it. And I don't say that just to be like, "Hey, you should come work with us or come work with Fletcher." Because I know you guys do some really cool things in that regarding too. But I think one of the keys is, I would just say that one of the keys to nailing the art form of hiring is building a culture that is convicted and obsessed about your vision, and is almost wants to protect it. There's this duality to it, where it's like you're throwing out this wide net of vision and you're hopefully getting the very best people into your funnel, and then you're screening scientifically the heck out of them. And I think some of this is, I think the biggest thing that I could impart to the entrepreneur is number one, in the hiring process, the parts that you don't need to be involved in are delegatable if you have a culture where other people actually want to protect what you're doing.
Richard Shaull:
The assessments and the references and all that stuff, the part that you can't delegate is actually sitting down with someone, sharing your vision, sharing your culture, looking that person in the eye and reading them and reading them. And most entrepreneurs are actually better at this than they think they are. They just don't take the time to do it, because many times they're hiring out of desperation instead of vision. It's like, "Oh, I need this role. Oh, I need this person." And then you compromise, versus going, when I do an interview with someone, I'm almost... The way I'm communicating is kind of like, you're either one of us or you're not. And if you're one of us, you're going to get fired up when I throw these challenges in front of you and talk about how high performing our culture is and our vision and all the things we're going to achieve. And if you're are not one of us, you're going to be sitting over there going, "What the heck is this guy talking about?"
Fletcher:
Well, they're going to opt out, hopefully.
Richard Shaull:
"This sounds like way too much work. You guys are just super intense." It's pretty easy, because I'm so passionate and convicted, and our team's so passionate and convicted about our vision and culture, we just repel, in our process, people who are not cultural and vision fits and who aren't high performing, and we attract people who are. And those people are like, "I want to work here." They-
Fletcher:
They're like, "This is interesting. I want this challenge. I'm not running away from it. I'm embracing it and I want more of it." Well, I think that's really good. I always encourage people, this is my take on it, but it's practice. I think you got to do it and I think a lot of entrepreneurs and visionaries, we are too busy. Yes, look, hey, if you can outsource it or you can outsource at least... Definitely, you can definitely outsource pieces of it, components of it, a lot of the tactile and the process and managing the pipelines and things like that easily, but I think when it comes to interviewing, whether it be how you share that vision, like you said, or how you interview, because I still believe, I'm kind of an advocate, especially in an entrepreneurial business, the owner's probably going to be interviewing most hires, especially key hires.
Richard Shaull:
Oh, yeah. Before you make the hire, you should be in at least one interview. I agree with that.
Fletcher:
But I think nobody teaches us how to interview. Even in business school or even if you have an HR emphasis, no one's taught how to interview. We learn or we just sort of wing it. We get some practice winging it basically, throughout our careers, but I think once you find an intentional way of doing it, and that is two sides, it's that selling the vision, but there's also the actual, "I need to get to know you and ask you questions and get to the truth of you, the candidate, the individual," following some really simple best practices there, but then practicing and taking that time. I think it takes less time than you think, but I think putting 10 or 20 hours of practice, and that doesn't happen in a week. It happens over a month or two, I think, is a really, really important skill set, and I think just helps become more intentional.
Fletcher:
And then you do it once or twice, you go through this process once or twice, and then it becomes more natural. And then it's kind of like riding a bike. It's easier. I don't know, I always encourage entrepreneurs to practice. As we come to an end here, we haven't really had a chance to talk much about Unleashed CEO. It sounds like an interesting organization. Actually, I know nothing about it, other than just a tiny little bit of research that I got to do prior to talking to Richard, so I get to ask from a real place of genuine curiosity, tell us about this.
Richard Shaull:
Yeah, man. Unleashed CEO, as I said, was borne out of the desire to fill two key needs that the entrepreneur faces. One is how to actually recruit and train a entrepreneurial leadership team. We come alongside of our clients and help them do just that. We have a world class in-house recruiting team and what we focus on is really developing the art side of how we're going to sell this entrepreneurial company and opportunity to the very best management and leadership talent, and bring them in, not for some hefty corporate paycheck, but because of the vision, the impact and the growth potential, and structure the deal where it's actually affordable for the entrepreneur, but also the person coming in who's really skilled. If they have the ability to drive efficiency, profitability and growth, they will be compensated according to that-
Fletcher:
Putting some good incentive plans in.
Richard Shaull:
... like profit sharing, bonus structures, those sorts of things in place. We help entrepreneurs recruit and train a leadership team without going bankrupt in the short term, so that they can actually scale over the next three to five years, the way that they want to and get back their time freedom. The other side of what we do, and this is a new thing that I'm really excited about, is we've really started to build a worldwide, world class network of people who are ambitious, skilled leaders and managers, with a lot of experience in that realm, and then started to really train them in our philosophy of how to lead and manage remote teams specifically.
Richard Shaull:
And so we've started building this network of COOs, integrators, CFOs in various industries and verticals, who already have the industry knowledge and the experience and those sorts of things, but now are actually getting trained in the nuance of how to lead and manage remote teams that actually free up the entrepreneur's time to stay focused on growth. And so that's one of the initiatives that I'm most excited about, that we've been building over the last year, and it's been so cool to start to see this, as you said, the supply and demand issue. We just want to be part of finding those people who are part of the supply, as you said, and then really pairing and matchmaking them with the right entrepreneurial profile, the right entrepreneur, and together, man, they can achieve so much. So many entrepreneurial explosions, I believe, of growth will happen when that pairing is right.
Fletcher:
Yeah, I think that's really cool. And yeah, I think a lot of entrepreneurs, we struggle to articulate or communicate the vision of the company, particularly in the hiring process, so it's really needed, and definitely many don't have the time or the expertise to master the hiring process. Being able to outsource that to somebody who really gets it, I think is great, and can help walk people through some of those processes. And yeah, and advocating for a remote workforce, I think, again is a huge competitive advantage that many entrepreneurs, I think, have discovered during COVID, but maybe some need to remember or rediscover or gain greater traction on, and it can be done. Oh my gosh, it can be done. Definitely encourage folks who are on the fence about that, trying to figure it out, especially if you're struggling for talent, to really reconsider your flex working environment.
Fletcher:
If I had to do just one thing to solve the problem, I'd just do that. If you did nothing else, just create a more flexible remote working environment, you automatically are going to open up a door to more, better talent. You got to do other things, but if you just did that one thing, really helps. Well, hey Richard, it's been great. I always end this with, what is one or two things that people could do tomorrow? I stole the remote one from you. You shared that with us, but what would be a couple other things that just... Easy things, things that you could do tomorrow that would help you improve your chances of building that entrepreneurial executive team?
Richard Shaull:
Number one, draw that tic tac toe where I talked about earlier. Not quite tic tac toe, but get those four quadrants, find out what your superpower is, what you love doing and are great at, and find out the things that you don't love and you're not great at. That'd be number one. And I would really do some thinking time on what could our business achieve over the next year, if I focused on my superpower and that top left quadrant, and if I actually delegated these constraints in the bottom right corner? I think for most entrepreneurs, if they actually are open and honest with themselves, and are willing to confront those weaknesses head on, it's the first step to breakthrough and growth and more time freedom for them and the people they love.
Richard Shaull:
The second thing I would recommend that they do is really take some time. This is the best time to, as you look ahead to the next year, to revisit your vision and really ask why do we exist as a company and what do I see for the future of this company? Where are we headed? Who are we here? Why do we exist and where are we headed? And really just take time, get back into a creative space as an entrepreneur and get that documented, because regardless of whether you work with our team or somebody else, or you just handle it in house, I just cannot stress how much that is a competitive advantage for you in hiring, if you'll actually weaponize, as I say, your vision, and then wield it. Use it. It's the number one thing you can do to take what is your greatest disadvantage and turn it into your greatest competitive advantage in hiring.
Fletcher:
I love it. I love it. I know I've redone my mission and vision five times over the last eight years. I'm like, "It's not quite good enough. Keep working on this thing. Keeps you sharp, right? Keeps you thinking about it and on point, so I love it. Well, how do we find you, Richard?
Richard Shaull:
Yeah, great, if you want, you can check us out YouTube. Just search the Unleashed.CEOshow. We're releasing on a weekly basis, starting in 2022, kind of weekly, short, compact videos and interviews, along with worksheets that really focus on how do you build this leadership and management team that actually frees you up to be the CEO of your company? You can check us out there. You can all also just go to Unleashed.CEO. That's our website. There's no .com, just unleashed.ceo, and find out a little bit more about our team, what we do, and we have some free resources available for download on there, on building that self managing team we talked about.
Fletcher:
And of course, all your info will be tagged and linked here to our page here and shared on all our socials and everything, as we distribute this. If you're checking this out on any platform, you should be able to find the links here. Thank you very much for your time, Richard. It was great talking to you today.
Richard Shaull:
It was such a pleasure, Fletcher. Thanks for having me.
Fletcher:
Okay, so we'll end it here and just on a side note, it was great. It really was great talking to you. But no, very interesting. You guys are focused on the headhunting and the search piece of it, but you're really doing the consulting piece to set people up for success, so when you go out and do the work for them, huh?
Richard Shaull:
Yeah. The way we think about it is we talked about that board of advisors role. In a sense, we step in as an informal board of advisors to advise on what it looks like to recruit, train and empower a leadership and management team for the entrepreneur. And then we have our in-house recruiting team actually handle the heavy lifting of doing that. That's the... We help [crosstalk 00:54:26]-
Fletcher:
The one-two punch.
Richard Shaull:
Yeah. One-two punch. That's a good way to put it.
Fletcher:
Yeah, yeah, yeah.
Richard Shaull:
Yeah, man, that's kind of our place and our positioning, what we do. I am really excited though, about in 2022, we're starting to see some really cool things happen with this incubator we're starting to build; not for entrepreneurs, but for entrepreneurial leaders and managers who are remote. That's something that I think is-
Fletcher:
Are you building that, just through your day to day recruiting activities? You're identifying somebody, maybe they don't get placed, but they go into the pool? You say, you tagged them, "Hey, this guy is maybe not fit for what I'm dealing with right now, but I'm going to put them into the pool for future reference," but then nurturing a relationship with them?
Richard Shaull:
That's been part of our process up to this point, and then we have a platform for where-
Read More
Want to Know More About Today's Guest?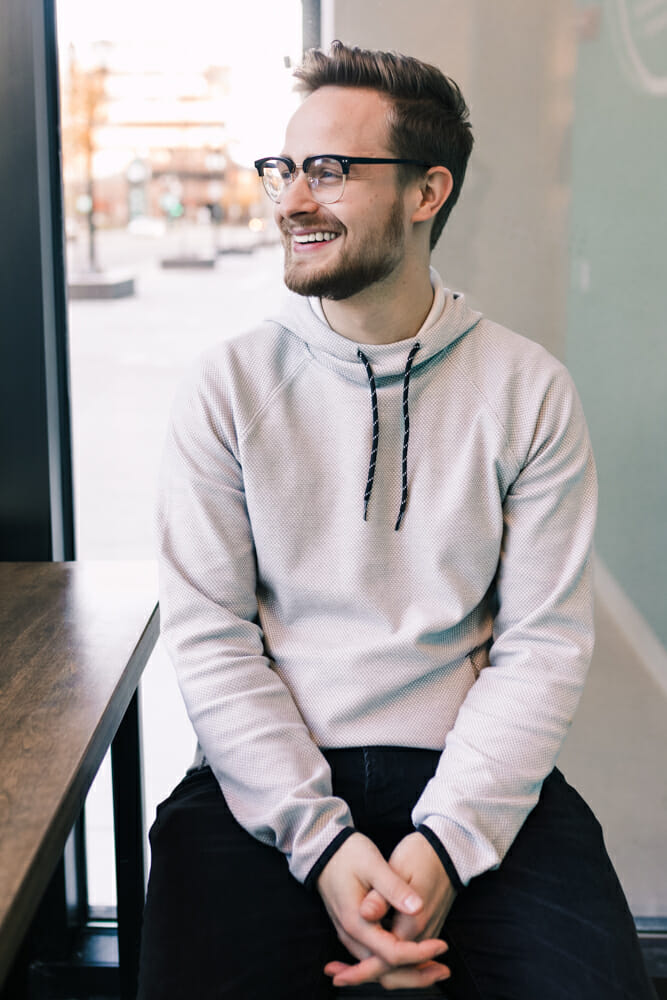 After his two businesses nearly killed him, Richard made it his mission to ensure other entrepreneurs didn't go through the same struggles alone.
To do this, he cofounded Unleashed CEO which helps Visionary Entrepreneurs scale with time freedom by recruiting and training a self-managing leadership team.
Their proven process is guaranteed to free up 30 hours per week for the CEO to focus on growth, more time with family, or better yet both.
Richard's vision is to build a global tribe of 10,000 Unleashed CEOs and help them achieve their big impact vision.
You can learn more about Richard Shaull and his mission at https://unleashed.ceo/
We sincerely understand the importance of sharing the interview and so, if you are kind enough to select Richard as a guest, you can count on him to share the episode with his entire audience when it goes live.
What People Say about Us!
"It helps us make solid hiring decisions. We have a minimum benchmark score for applicants. We can also consider areas of importance such as attention to detail, and whether the applicant is more suited to a customer facing role or a technical role."

Rick O.

Satisfied Customer for over 2 Years
"My experience has been outstanding. In every aspect, I am provided with good service. If I have a question, it is answered promptly and thoroughly. I feel as though I have a ready consultant on my shoulder ready to assist and discuss with me any difficult choices that result from the results of the testing. They have this area nailed, and I am very satisfied and content with the system."

Samuel B.
Satisfied Customer for over 2 Years