We are a certified Continuing Education provider for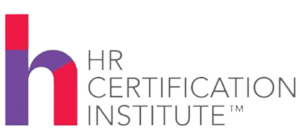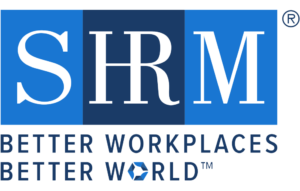 So you're ready to post your job to one of the top job posting sites, but not quite sure where to start? We've put together a list of the top 10 job posting sites to help you get started on your journey.
Top Free Job Posting Sites:
Many of these top free job posting sites also offer paid versions, but the free versions are so good on their own, they're worthy of making our free job posting list.
Indeed
Indeed offers you the ability to post a job for free or without sponsoring the post. This means that your ad will reach dozens of candidates for free, but not as many as if you threw some money at it. Overall, Indeed is still a great source for generating lots of traction on a job ad, free or not. Depending on the position you're posting, like an Office Manager or Administrative Assistant, you are likely to get a higher volume of traffic on a free posting than you would for a more specialized position.
Glassdoor
Glassdoor is another option for a free job posting. The free trial runs 10 days and is great because of Glassdoor's widely known reputation as one of the number one sites for job seekers.
Job Spider
Job Spider offers a free job search engine, free job posting, and resume posting hub that finances itself through advertising. It's probably one of the easiest and most straightforward free job posting sites on this list and definitely worth a visit.
Post Job Free
Post Job Free is a job board aggregator, which means that when you post your job ad on their site, they push it out to other job boards, which increases your ad's visibility and the likelihood of finding candidates faster.
You're allowed to search resumes and contact candidates through this site as well, but in order to see a candidate's full contact information, a premium subscription is required.
Top Paid Job Posting Sites:
As mentioned above, many of these paid or sponsored job posting sites offer free job posts as well, however, the paid versions typically offer more visibility or premium placement to ensure your ad gets in front of the highest number of relevant candidates who are looking for a job.
Indeed
Indeed made the list twice! That's because Indeed still stands as one of the most popular job boards in terms of their ability to collect the most candidate resumes and deliver the best results.
CareerBuilder
CareerBuilder is up there in the top echelon of job boards in terms of job seeker traffic and brand reputation. Purchasing job packs allows you to save some money when buying in bulk. CareerBuilder also offers a host of recruiting tools to help you in sourcing qualified candidates.
Glassdoor
After their 10-day free trial, you can transition to paid ads using Glassdoor, whose reputation we noted earlier, garners a good amount of candidate foot traffic. Pricing here depends on the position you're posting and market you're advertising in, then works to optimize your posting by the budget you've allocated for the month.
LinkedIn
LinkedIn is great for professional and executive-level roles and operates much like CareerBuilder. You can buy individual job slots or job packs to receive a discount. Pricing also varies here depending on your market. Like CareerBuilder, LinkedIn also offers additional recruiter tools to help you find and select qualified candidates. This specialty recruiter account comes with a limited number of recurring monthly job postings.
ZipRecruiter
Much like several other of the job boards listed here, ZipRecruiter is both a job board, resume database, and aggregator, which means you can post your jobs on ZipRecruiter and it will be pushed out to other sites, increasing your job ad's visibility to candidates and job seekers.
Craigslist
Tried and true, Craigslist allows many areas and locations to post jobs for free. Premium real estate will come with a cost, like the Bay Area of California raking in $75 per post with other, less populated areas going for $25 or $35 an ad.
Thoughts?
Have you used any of these sites before? If so, how has your experience been in terms of receiving quality and quantity of candidates? Managing all your applications is tough, so make sure to use a good applicant tracking system. A job posting is only as good as the job you're advertising, and most of the time the way that job ad is written. Check out our free eBook, How to Write a Job Ad, and make sure your ad meets the criteria for finding the best talent on the market.
Schedule a Free Consultation to Turn your Hiring Process into a Top Talent Generating Machine
Identify Top Candidates ASAP
(833) 332-8378
Filter through The 7 Stages