Pre-Screening Candidates: How to Do It Effectively to Make Smarter Hires
Pre screening is a critical tool in any employer's toolbelt. When done effectively, pre screening prioritizes high-potential candidates and weeds out dead-ends, all while accelerating your hiring pipeline.
The keyword is "effectively." Neglect your pre-screening process, and you risk letting bad candidates sneak through. This delivers a one-two punch of wasting time while increasing the risk of missing out on someone great.
In this article, you'll learn an efficient pre-screening process, with tools and insights to screen candidates effectively, so you can land the perfect hire — every time.
Screen your candidates with proven pre-employment tests
Let The Hire Talent pre-screen your job candidates, so you can find the best ones faster. Qualify your applicants based on problem solving, honesty, interpersonal skills, and other skills, — and hit the bullseye every time you hire.
Pre screening is the process of vetting job candidates against a list of qualifications and requirements. It typically kicks off the hiring process, with a series of pre-employment assessments that help HR teams decide whether to move an applicant forward to a phone screen or full interview.
Why Should I Pre Screen Applicants?
In an increasingly digital world, anyone can apply to a position with a single click. All they need is a smartphone, resume, and internet access. Pre screening lets you sift through hundreds of applicants without wasting time on phone screens — so you and your hiring team can prioritize the best. 
Types of Employee Pre Screening
There are several types of pre screening, including work history checks, drug screens, and pre-employment assessments. Here are five different pre-screening methods you can use to qualify your candidates:

Pre-Employment Assessments
Pre-employment assessment tests let recruiters measure a candidate's skills at the start of the hiring process. For decades, studies have found that pre-hire assessments can reliably predict job performance.
Here are some of the most popular pre-employment screening tests:
Cognitive ability test: This pre-employment test measures a candidate's ability to learn and adapt to new information.
Communication skills test: This assessment gauges the capacity to convey information and ideas to team members or reports.
Critical thinking test: Critical-thinking tests assess skill at understanding and iterating on complex ideas.
Problem-solving skills test: This assessment measures the ability to deconstruct problems and propose novel solutions.
Honesty test: An honesty test reveals how trustworthy and reliable a new hire would be within your organization.
Interpersonal skills test: These assessments capture a person's capability to understand, empathize with, and support their team members.
Leadership skills test: This pre-employment test gauges a candidate's capacity to manage and motivate others.
Logic test: Logic tests assess a new hire's ability to analyze complex scenarios and draw rational conclusions.
Microsoft Word test: This test helps differentiate laypersons from Microsoft Word power users.
Sales skills test: These assessments identify natural-born salespeople who can excel in high-pressure environments. 
Team player assessment: Team player tests measure the ability to collaborate with peers and enable teamwork.

Reference Checking

Too often, employers treat reference checking as a "check the box" exercise used to verify employment. In reality, it's a critical means of pre-employment screening. Doing it right can yield powerful insights into your prospective candidates.
The key is to speak with a candidate's past direct supervisors and prioritize the applicants whose past employers shout their praises from the rooftops. Ask these references to quantify the candidate's value-add, and listen closely. The answers will be telling.

Education Verification

Education verification confirms a candidate's high school and college history. This form of pre-employment check is most useful in highly specialized fields where a Master's or PhD is a requirement.

Work History Check

In today's digital age, it's easy to embellish or falsify information. A work history check verifies the accuracy of a candidate's resume. This ensures they have the skills needed for the role, while checking honesty and integrity.

Drug and Medical Screening

Drug and medical screening ensures mental and physical fitness while it lowers workers' comp risk. These screens are particularly crucial in fields that require heavy physical activity, like construction, manufacturing and distribution. They also benefit fields like medicine and technology where employees rely on critical thinking.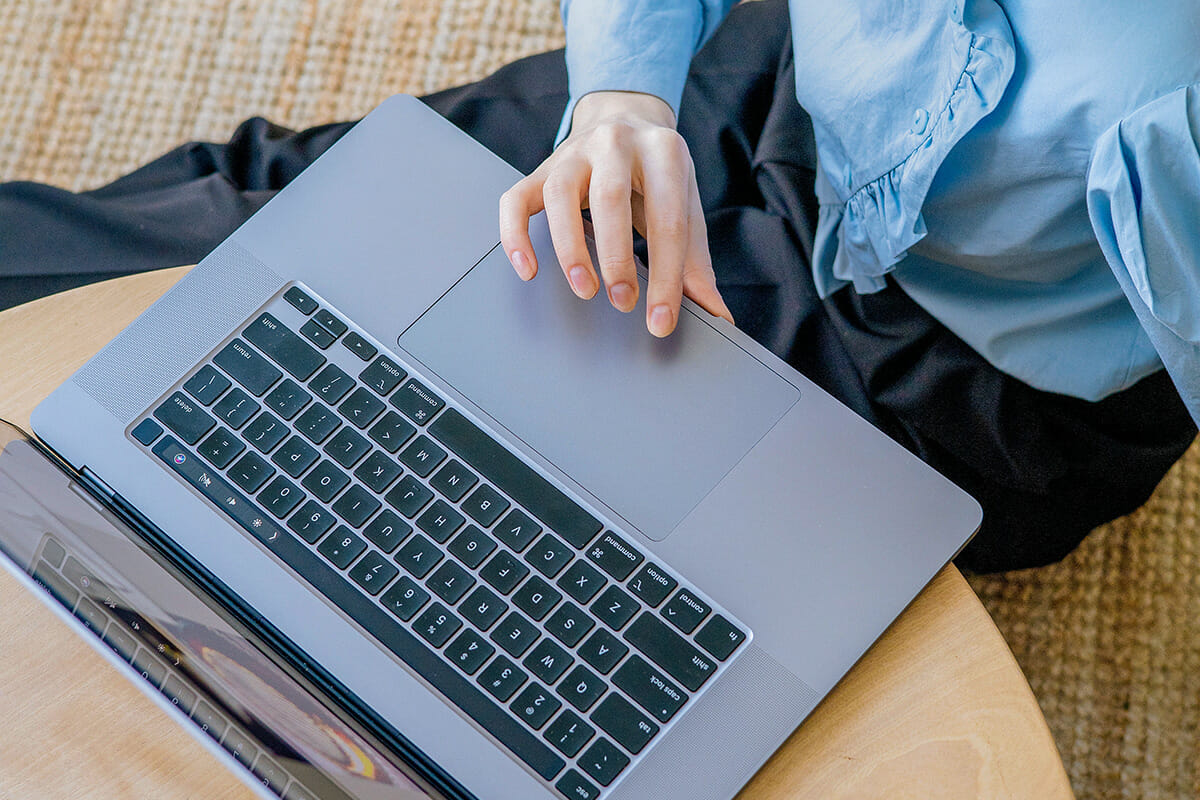 How Do I Pre Screen Candidates?
Pre-screening starts with choosing the right ATS and writing a compelling job description. Next, use pre-hire assessment tests, and move on to phone screenings and reference checks.
Here's how to pre screen your candidates:
1. Choose an Applicant Tracking System (ATS)
An applicant tracking system helps you manage and monitor your candidate pipeline. Without a strong ATS, you'll be forced to rely on makeshift Excel sheets and email chains to move candidates from one stage of the hiring process to the next. 
DiscoveredATS is among the most respected tools on the market for its powerful, customizable dashboard that lets you automate your hiring logistics.
2. Write a Compelling Job Description
Your job description is an applicant's first touchpoint with your recruitment process. Write a captivating job description, and it will attract more qualified candidates for the role. On the flip side, a bad description can skew your candidate pool in the wrong direction, creating extra work and cost.
According to Harvard Business Review, a good job description is holistic and inclusive. Think about the role's current needs and how they will evolve in the next 12 months. Use gender-neutral language, and don't worry about making the aperture too wide — you'll narrow your pipeline in the following steps.
Pro Tip: You can write customized job descriptions in seconds with AI. See how in this article: How to Use ChatGPT to Write Great Job Descriptions Fast
3. Send Out Pre-Employment Assessments
Here's where the magic happens. Once the applicants start rolling in, it's time to assess their natural abilities and skills. Together with your hiring team, decide on a list of pre-employment assessments to send each applicant.
For example, if you're hiring for a sales role, you might consider sending a sales skills test, communication skills test, and interpersonal skills test to your candidates. The closer you align your pre-employment testing to your hiring needs, the stronger the candidates you'll find.
Pro Tip: The Hire Talent gives you access to all of the pre-employment assessments you'll need. Get powerful insights quickly, so you can make a more confident hire.
4. Move Qualified Candidates to a Phone Screen
Review assessment and pre-screening results with your hiring team. Use a standardized set of scoring criteria for all applicants to ensure fairness and mitigate potential biases. Once you know what success looks like, advance the candidates that pass muster to a phone screen.
Use this part of the pre-employment screening process to familiarize yourself with each candidate. For example, you can ask them about aspects of their resume that stick out, inquire as to why they're looking for work, and level set on salary expectations for the role.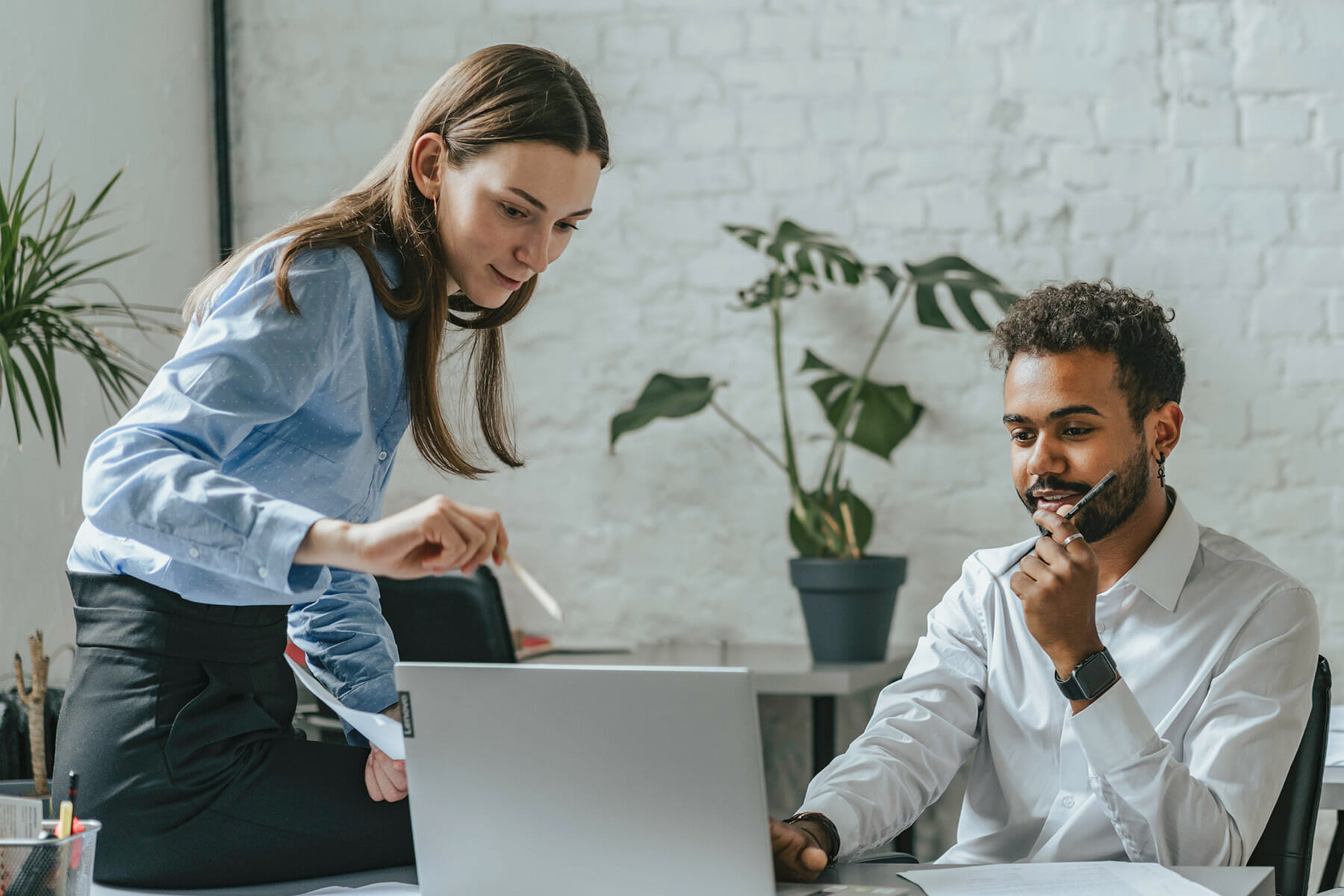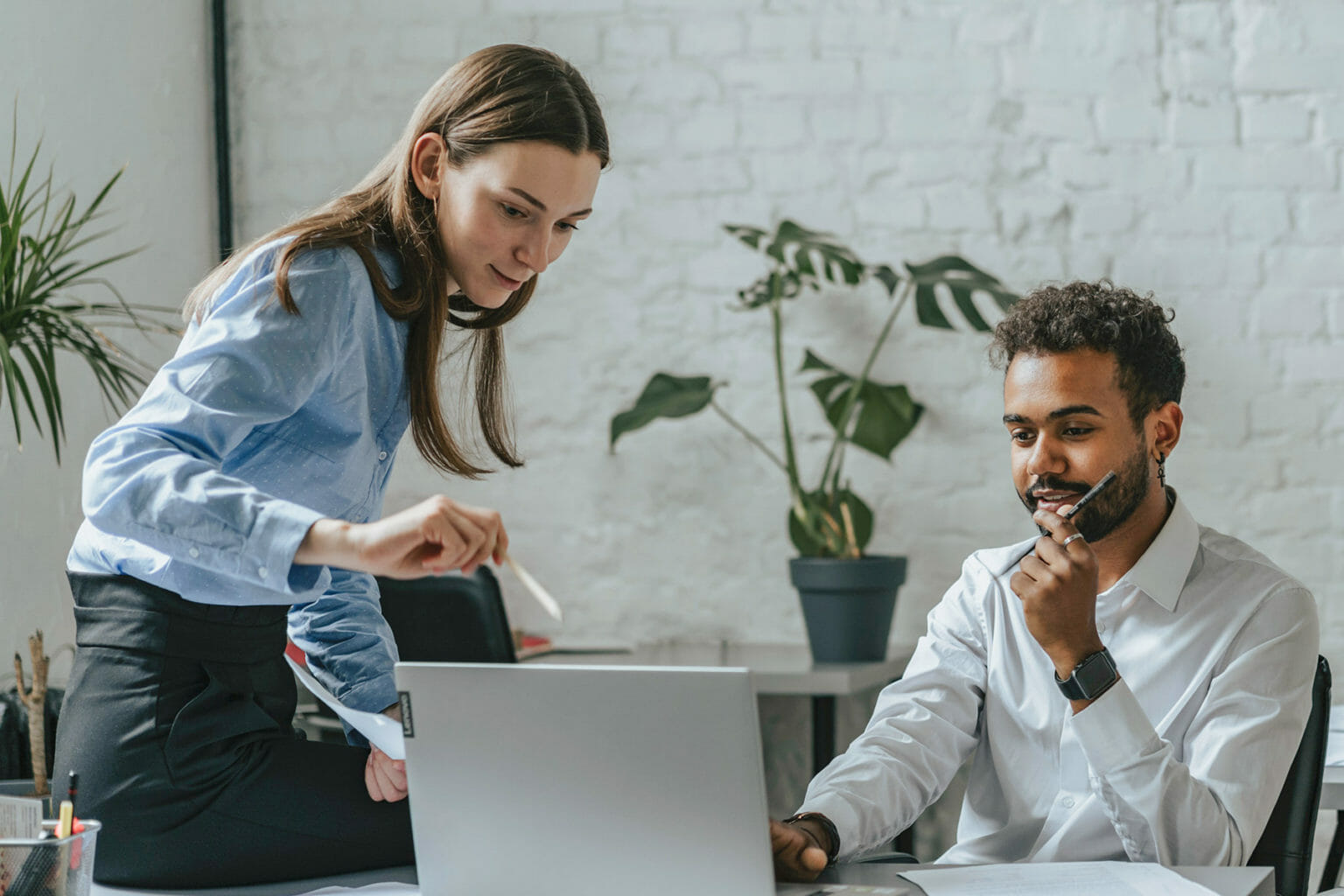 What Comes After Pre Screening?
After pre-screening, you'll interview your candidates and check their references — one of the most important parts of the hiring process.
1. Invite the Best Applicants to an Interview
Reconvene with your hiring team to discuss the phone screens. Ask each recruiter to share how the conversations went and what concerns they have. Determine which applicants you'd like to advance to the next round, then extend an invitation for a structured interview.
2. Check References
To complete the job screening process, reach out to your shortlist of top candidates and ask them to supply a list of references — specifically, a list of prior direct supervisors. Ask them to verify the candidate's work history and share anecdotes about their achievements.
3. Evaluate Your Data
Last comes the turning point in your hiring process. Weigh all the data — from pre-employment assessments to reference checking — and make a decision with your team. The more data that informs your decision, the higher the odds of selecting the right candidate.
What Is a Pre-Screening Interview?
A pre-screening interview is a preliminary step in the hiring process where a recruiter asks a candidate questions about their application, answers candidate questions, and determines next steps. A pre-screening interview is typically conducted over the phone, and is often known as a "phone screen."
This interview tends to be more casual than a structured interview. Most phone screens are designed to help the recruiter and candidate level set on the job description, the role's needs, and salary expectations, so both parties can decide if there's a fit.
Example Pre-Screening Interview Questions
Use these interview questions to pre-screen your job candidates:
Tell me about yourself.

This question asks candidates to articulate the most important parts of their candidature in 30 seconds or less.

Can you expand on this point from your resume?

This question allows you to home in on an interesting aspect of a resume — or probe for a red flag.

What's your greatest work achievement?

This question reveals a candidate's ability to market themselves in the form of a convincing story.

Tell me about a prior learning experience at work.

This question asks candidates to humble themselves and share a moment when they experienced failure, learning, and growth.

What do you enjoy most about your line of work?

This question reveals what motivates a candidate.

How did you learn about this job?

This question can help you improve your recruitment process.

Why are you interested in the role?

This question asks candidates to share what stood out about the job description, as well as what motivates them.

Why are you looking to leave your current role?

This question can reveal potential red flags about a person's long-term commitment to the organization.

What would you consider your greatest strength?

This question asks candidates to reveal an aspect of their personality or skill set that could provide value to your team.

Likewise, what's your greatest weakness?

This question can reveal potential red flags about your candidate — while also challenging them to answer with creativity and candor.

Do you have any questions about the job description?

This question gives the candidate an opportunity to learn more about the role and decide if there's potential fit (or not).

How do you work best?

This question sheds light on a person's natural work style.

What does your ideal manager look like?

This question can help you assess whether the candidate's ideal manager aligns with the actual hiring manager's personality. 

What company values are most important to you?

This question helps you determine whether the candidate's values align with those of your company.

What are your salary expectations?

This question helps qualify (or disqualify) candidates based on the actual compensation tied to the role.

Why apply to our company over our competitors?

This question asks candidates to think creatively and provide an answer unique to the role.

What are your short-term career goals?

This question gives you insight into a candidate's short-term aspirations at your company.

What are your long-term career goals?

Likewise, this question gives you insight into a candidate's long-term aspirations at your organization.

If hired, how soon would you be able to start?

This question helps you determine whether a candidate's start date aligns with the needs of your hiring process.

What other questions do you have for me?

This question gives candidates the opportunity to ask questions or share additional information not covered above.
Pre screening is an essential part of an effective hiring process. By investing in pre-screening tools — like pre-employment assessments and an ATS system — you can attract better candidates, interview faster, and hire with greater accuracy, all while mitigating risk for your company.
Related Pre-Employment Tests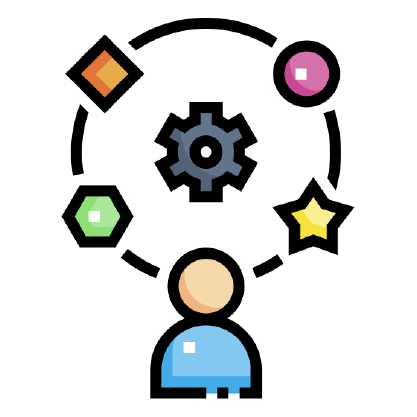 Hire Employees with the ability to rapidly learn and use logic to come to the best conclusions