We are a certified Continuing Education provider for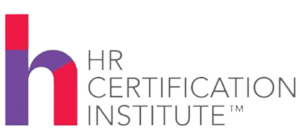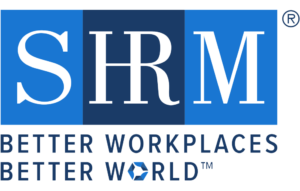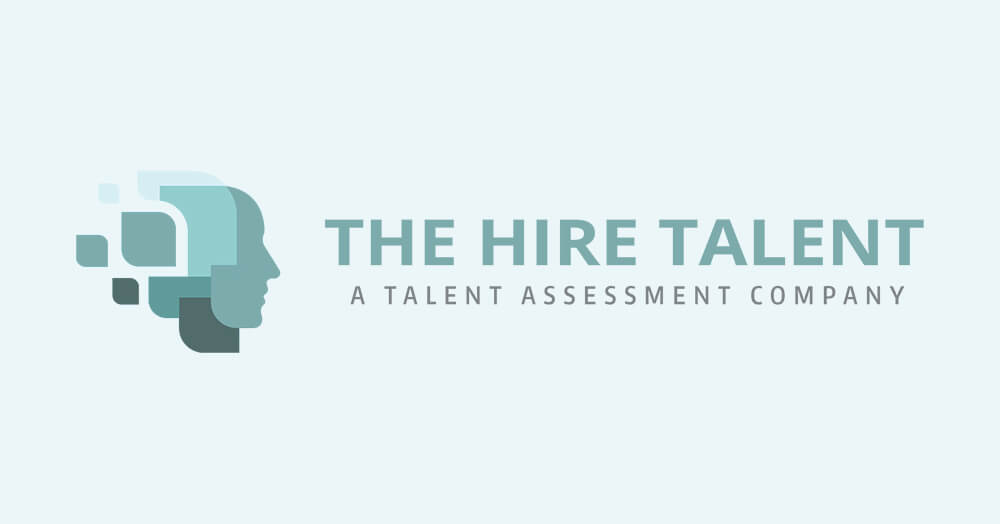 How are Negative Energy Levels affecting your hiring and business results?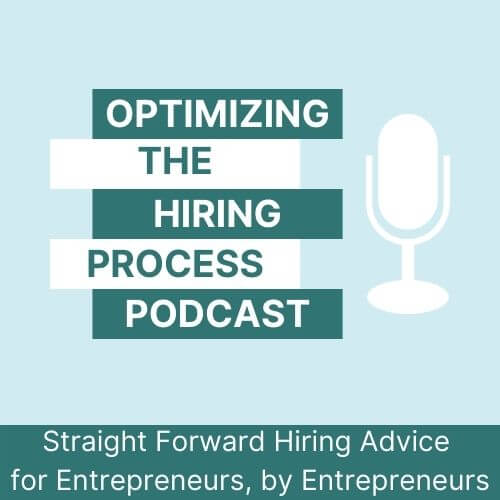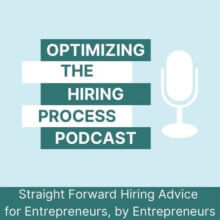 ---
Natalya Berdikyan is the founder and CEO of Life By Design Academy, a consulting and coaching firm that helps individuals and organizations grow to their full potential beyond existing borders and boundaries.
To learn more visit of Life By Design Academy.
In today's episode of The Hire Talent's podcast,
Optimizing the Hiring Process, we speak
with Natalya Berdikyan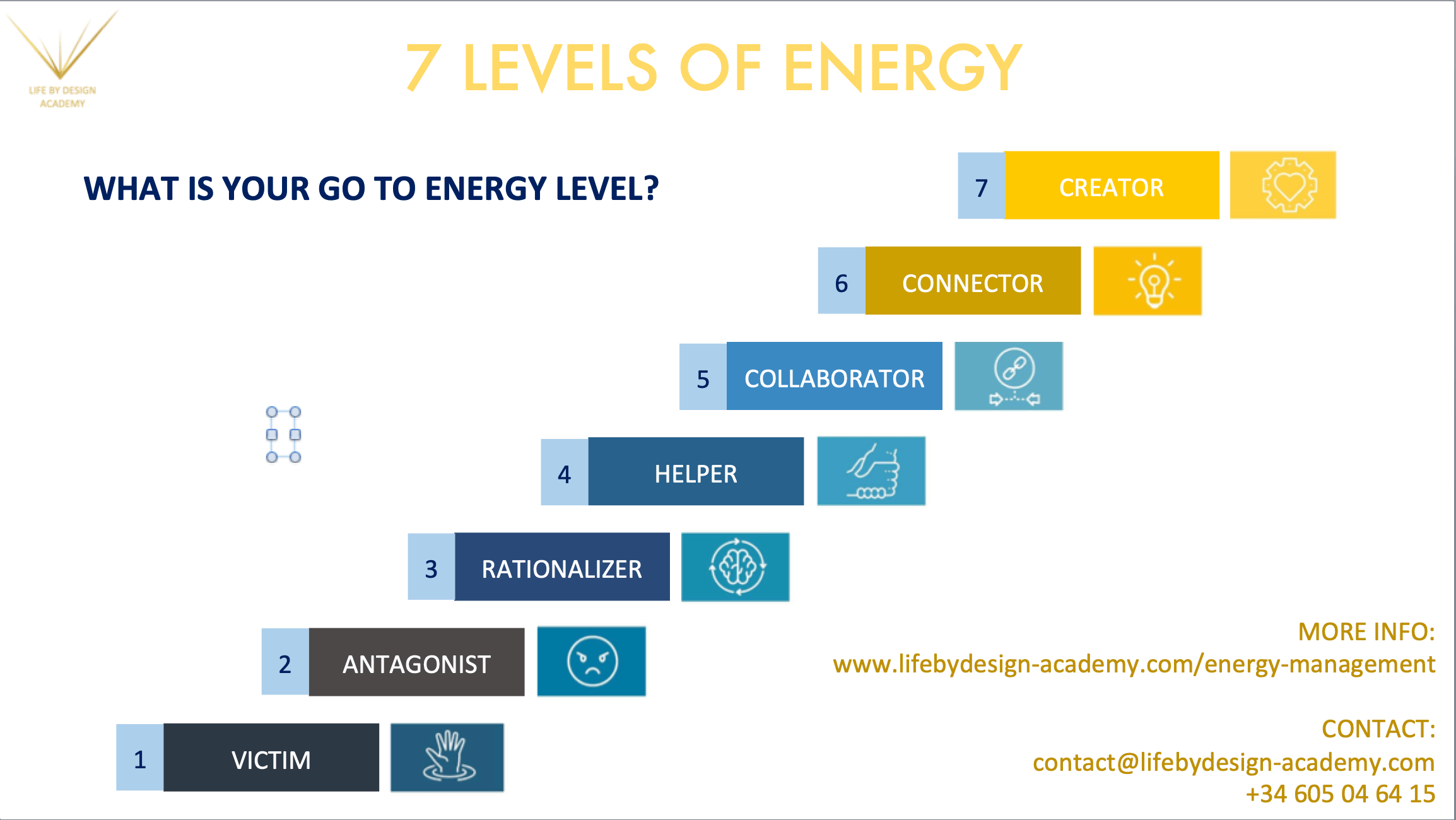 ---
Email: contact@lifebydesign-academy.com
Website: lifebydesign-academy.com
LinkedIn | Instagram | Facebook
---
TRANSCRIPT:
Fletcher:
Hey, I'd like to welcome everybody to The Hire Talent's podcast, optimizing the hiring process for entrepreneurs by entrepreneurs. And today we have a special guest, Natalya Berdikyan. She is a true globetrotter and a really unique guest for us to have on. She's originally from USSR and Russia and Moscow and then moved to the United States where she studied and I believe, worked for some time, and since then has lived and worked in over 22 places all throughout Europe. And so really got an amazing background. One of the things that really stuck out to me, I mean, you mentioned you've been through the sales and business development part which every entrepreneur needs to be an expert in, that you really interestingly, have a degree in HR, and you worked as a high level HR person in a NASDAQ company, which, I mean, that's two of the most important things in entrepreneurship, which led you to becoming a partner in a Belgian chocolate factory, which is like, freaking awesome.
Fletcher:
Literally, our own Natalya in the Chocolate Factory here with us today, I'm so excited to have you. But all of that has led to you becoming a energy leadership coach and creating lifestyle by design. And so that's really what we're here to talk about. And so I'm going to introduce the topic then tell us a little more about your background and how you came to start this business, and then we'll get into a little more what it's all about.
Natalya Berdikyan:
Sounds great. Thank you. Well, thank you for a great introduction. A little note that I didn't live in 22 countries, I did move over 22 times and I've lived in six countries, correctly well said. So yeah, Natalya and the Chocolate Factory, that was a lot of fun, especially if you do like chocolate and make sure that you don't over love it. So yeah, how did that come around with the energy leadership? So I was on top of Machu Picchu in Peru two years ago, and it struck me that life has to have a meaning and a purpose, and one can make beautiful things with it. And in fact, a lot of people, and at the end of the day, it all starts inside out with finding your own purpose. And I wanted to connect people and give the opportunity to beautiful experts and coaches and trainers to do what they do best.
Natalya Berdikyan:
And the people that want to learn and grow and change, whatever that is in life or in their business, to find each other. So and then I thought, "Well, I come from indeed HR background, business development, leadership, management, et cetera, why not embark on the coaching training myself?" So I found this AIPAC, which I thought would be a few months course coaching, why not? And it was such a deep journey, and it's been a year and a half later, and I'm still deep in it because core energy coaching is something of a completely different beast, core energy, it goes to the core, to the essence of who we are. And so it's the energy at the core of our thoughts and emotions and actions and stuff, so.
Fletcher:
Yeah. This is super complex, emotional, cerebral, introspective kind of concepts here that they're some of the most difficult to master, right?
Natalya Berdikyan:
Yes, yes, human beings are as complex as can be. And if you have tools that can be simplified in order to understand how that works in your day-to-day life and in your business and in the hiring processes, why not? And this is what it's all about. So we're here to talk about a pretty practical tool that can unleash a lot of potential in humans and in their organizations. It can make life much less complicated and difficult and painful and challenging, actually, believe it or not, and leads to fulfillment and satisfaction and success, whatever success is for you.
Fletcher:
Yeah, I love it. So yeah, I really resonate with a couple of those things, finding your purpose in life and as entrepreneurs, we talk a lot about creating clear missions and visions and core values for our businesses, but I think as you rightly pointed out, we have to find that out as individuals as well, right? And then make sure that everything is in alignment, whether it's what we're doing for our work, what we're doing in our personal lives, and putting those things together. And when there's synergy there, then we can really be effective and happier and more at peace with ourselves and ultimately more productive.
Fletcher:
So, I always like to see how we can look at these concepts and apply them to our business lives. And for me, everything's always about, how do we get the right people on the bus? How do we build great effective teams? And so we'll talk about that in a little bit. But I really think this is a complex subject, I think it'd be worth it for us to really explore it, help us understand what is energy leadership, what are we talking about here in more detail? Help us get the foundational concept down here.
Natalya Berdikyan:
Sure, sure. Well, energy is not Voodoo, it's actually physics. Einstein wrote and did a lot of stuff around it. So when we refer to energy, we're actually talking about the core energy, the energy at the core of your thoughts, emotions and actions, right? It's about who we are, I mentioned that earlier. So what happens is that our core energy is where energy is focused in any given moment. And there are times where you feel super powerful and energetic and super performant and on top of your game and in the flow, and there are times where you feel totally drained, totally demotivated, you feel like you don't know anything, you can't do anything, and your emotions go all over the place, whether it's anger or feeling like a victim or feeling like you're tolerating something you shouldn't be tolerating, when on the other side of it, it's actually that flow and productivity and creativity and that, just a great state to be at.
Natalya Berdikyan:
So those are actually two different energies. And it's actually physics. So there are two types of energies, the catabolic one, that's indeed draining and disruptive energy, it actually releases catabolic chemicals, such as cortisol and adrenaline, and it eats from your body cells. And that's why we physically feel drained as well at times. So it's a good energy on the short term, like when you need to run a marathon or get the deadlines done, and push your people to get things done and get the movement going, get into action, but in the long-term, it's actually draining and disruptive, look at the bad leaders when they are in that state for too long, it actually drains everybody else, because energy attracts like energy.
Fletcher:
And I'm a big football fan, and I played football. And you think about the energy, I mean, sports in general, I'm sure, whatever sport, the one you're into, right? You see the energy level in a game, right? When there's a positive momentum, then there's that positive energy and that good things just seem to happen then, right? And when the team is down, and kind of depressed or the winds taking out their sail, they might say, their energy is low. It becomes this self-fulfilling prophecy for them, right? They just continue to struggle to get it together, right?
Natalya Berdikyan:
Correct. Yeah. And there is a way to tap into one or the other, because actually, there is no bad or good energy, they all serve a purpose, but a different one. So I'm happy to walk you through the seven levels of energy as we call it within the energy leadership, and how you can actually apply it to yourself and to your hiring processes or to your management, whether it's at home or in the office.
Fletcher:
Yeah, so how do we get from this kind of maybe more negative side to a more positive space? And how do we do that more quickly, right? Because we've all been there, maybe stuck in our funk, but how long do we stay there, right?
Natalya Berdikyan:
Yeah, so how long? That's up to us. So you can stay there for a minute or you can stay there for a day or a decade. So I can give you a short explanation, so there's seven levels of energy. The first level is the state of being a victim. A lot of people tap into it under stress, COVID happens to me, I have an allergy, I feel like crap, I can't get out of bed, this person is not good enough or something happens to me, I have no money, I'm not good enough. Fearful, fearful, fearful. It blocks us, we feel like we are loser. And the disadvantages at that state of being a victim like you're the effect of events, people, situations, yourself actually.
Fletcher:
Yeah, at the mercy of the outside world.
Natalya Berdikyan:
Indeed. So at that state, whether you are at work or in life, you're in half that state of apathy, a total inaction, you're not engaged as much in your role or task. Total indifference, you can't really lead others or yourself, you don't see the options, solutions, or you can't really make decisions because clearly, lack of confidence and all the rest of it, kind of the sense of being stuck. And from there down is that total burnout and depression. And that's why lots of people do go further, and that's the case of therapy then down there. So we deal from that state, getting it into the higher state of being level two, getting a person into action.
Natalya Berdikyan:
And that is the state of being an antagonist or a fighter, you start fighting for yourself, you start taking a little bit of responsibility, recognizing your feelings, but that's still the state of anger and annoyance, and hostility, frustration, et cetera, resistance. Is the kind of leaders or colleagues that would blame another person for not doing something well, or saying, if I want it to be done well, I do it yourself type of thing.
Fletcher:
Yeah, being super critical, or something like that, right?
Natalya Berdikyan:
Exactly, because it's like, nothing is as good as I expect it to be, because at the end, it's still about me winning because I want to win and I do it at the cost of someone else.
Fletcher:
So you go from I'm not good enough, this kind of low self esteem place to on the attack and sort of it's everybody else's fault, but you're more action-oriented towards pointing that blame?
Natalya Berdikyan:
Yeah, it's very competitive state. So it's like the results are not as satisfying and you need to work harder and push other people harder. And it's good on the short-term, you can win marathons and stuff and you can hit deadlines and maybe some targets, but on the longer term, you exhaust yourself and others, and you might not be a friend of many people in the longer term. So getting from that state upwards would be to really pass the sense of the win-lose scenarios and get out of the me, it's all about I want to be good and this has to be good and we have to achieve those targets, et cetera.
Natalya Berdikyan:
At the end of the day, it's more a me win, one would need to identify and control the emotions and start taking responsibility for the feelings and the thoughts. The thoughts is, is that correct if those people didn't do a certain thing that they're not going to be able to do it again? You start questioning those assumptions and those making believe and stuff.
Fletcher:
Starting to have some awareness of what's really going on with some more, yeah.
Natalya Berdikyan:
Yeah, the awareness of what is the truth, the facts, without the emotions attached to it, because you can think, "Well, this is correct," but that's just your narrow perception of what's correct. It's kind of like having those blue glasses, you see everything blue, so you have glasses of being an antagonist, you see everything that's against your…
Fletcher:
Third level, you're starting to open up and starting to be willing to kind of see other perspectives and to seek the truth a little more.
Natalya Berdikyan:
So you move from the catabolic state into more anabolic state with the level three being taking responsibility and start to rationalize things. That's where your coping mechanism kicks in and your tolerance kicks in, which is a good thing in its own because you can take further actions into solutions, et cetera. But if you tolerate for too long or you cope for too long, especially with something you don't actually agree with, or that don't link to your values and your purpose, you tap right down to the lower energies because it drains you.
Fletcher:
Pull back in, yeah.
Natalya Berdikyan:
Exactly. So and then you go into the level four, which is being a helping state, is about supporting others, it's about caring for others, it's about the need to 'we win' type of state, and in that state, people in the job situations, they sometimes do a lot of things for other people. They start forgetting their own responsibilities and they're more about someone else's success or someone else's responsibility, sometimes at the cost of their own. And those personalities that are always compassionate, supportive and…
Fletcher:
Yeah, I'm going to run around and help everybody else get their job done, but then I forget about my own responsibilities. And then next thing you know, I'm on the hot seat for falling short.
Natalya Berdikyan:
Exactly. Those people like to be liked, not for the fault of their own, it's their personality maybe as well or they substitute for whatever-
Fletcher:
Yeah. And it's not necessarily a bad thing, but at some point here, you got to build some awareness that you might be doing that, and you might be behaving that way and find the balance then.
Natalya Berdikyan:
Exactly, yeah. Because these people also, the longer they continue like that, if they don't feel appreciated, or they don't have that recognition, or whatever, they tap back into level one, being burned out because they're helping, helping, and no one notice them or level two when they get angry at… "But why? I've been doing all this stuff and you don't even appreciate it," and you start getting frustrated and stuff. So every level has the pluses and the minuses, guess what, in the first one, if you're in the apathy, it means someone else is going to do it for you, probably would be level four that would do that.
Fletcher:
Yeah, there could be a benefit there.
Natalya Berdikyan:
Exactly. And so in your recruitment questioning then, if you recruit level one, I mean, what kind of results do you think you're getting there? I mean, how active will this person be? How proactive will this person-
Fletcher:
Oh, yeah. And that's a big piece, right? And that's why I thought this was pretty interesting, because as you know, we're in the assessment business, I mean, in general, we want to help amazing leaders hire great people and make that easy for people. Part of that toolkit, we really encourage people to use assessments and in that assessment suite, is measuring what we call attitudes in very, very similar to what you're talking about. We primarily focus on the these level one and level two attitudes that you're talking about, this kind of victim mentality, and then the more antagonistic mentalities, because both of those, as you're pointing out, tend to be highly disruptive in the workplace, right?
Natalya Berdikyan:
Oh, yeah. But level two, for instance, how many great salespeople are there?
Fletcher:
Yeah. I was just about to say that. Salespeople tend to live in level two for some reason.
Natalya Berdikyan:
Exactly.
Fletcher:
They tend to be really good, right?
Natalya Berdikyan:
Exactly. And so that's there's a thing and we can cover the rest of the levels as well. But in the recruitment situation, for example, I mean, we have an energy leadership index assessment that is based on attitudes. And it's that mindset, the thing what it measures and what one can understand understanding the levels is that one can have predominantly a certain level, but then under stress, they tap into another one. So while on a good day, in my general behavior, I can be level five, which is more about opportunistic behavior, collaborator, win-win solutions and no problems, it's acceptance, it's that believing that everything is fine and harmony, contentment with confidence, et cetera, what kind of an entrepreneurial profile or leadership profile, but on a bad day, when I have this influencer being whether it's technology or whether it's a-
Fletcher:
Boss or coworker that's not delivering.
Natalya Berdikyan:
Exactly, you're like, "Shit, idiot." Sorry. It drains your energy, and then you can look at the blockers, what is your perception? What are your limiting beliefs? What is your experience that you're tapping into that drains you right away into level one and two?
Fletcher:
Well, that's when you start to see them become very critical, right? I mean, a lot of times, you've seen top performing salespeople, they might be critical of the team, the process, the product, right? When they're not winning and I think, I mean, level three, right? Is this winning and losing phase? Right? They tend to be in this… even yeah, at the level three, you see them be that way. But you're right, the really talented ones can move in between all these phases at any different time. I guess the question is, how long do they stay in each phase, right? When they stay in these lower levels then it becomes obviously extremely disruptive, but if they are able to sort of bounce back and get into the higher levels, then a little bit of fire can help.
Natalya Berdikyan:
Exactly and some of the tools and tricks would be if you're the lower level, you start embracing the behaviors and the thoughts of the level above. So when you're the level three, and you're coping, and tolerating and justifying, rationalizing, and whatnot, you start thinking, "Two levels up would be the fifth, and what are the opportunities here? And what can we learn here? And who can I collaborate with? And what is my vision?" And then you tap into the dream, "What do I really want? And what are my values? And what are my passions?" And you go right into the six, and in that six, you get into that state of flow, and that's actually where everybody would love to be because that's the level-
Fletcher:
All the time, preferably.
Natalya Berdikyan:
Preferably, yeah. When you are connected to yourself and everyone else, and you basically, at that state, you believe that you're not alone, it is where everybody wins. It's not about competition, it's not about you win, I lose, it's that flow, it's effortless. And for the employee, he taps into his genius there, where how one can spend five hours trying to do stuff, and then in one hour or 10 minutes, you just have that light bulb and you create amazing stuff, that flow state.
Fletcher:
You have writers or I don't know, all sorts of projects. I mean, I'm an extreme extrovert, so anything detail-oriented, I don't like to do but all of a sudden yeah, you'll get this moment, I mean, "I'll just get the whole project done in like 30 minutes."
Natalya Berdikyan:
Exactly. And that's where your talents and your passion is, that's where you would ideally love to be because it's effortless, it's your state of authenticity, connection with yourself, and the rest doesn't really matter. So the negative there would be some people would think you're aloof if you stay there too long. So again-
Fletcher:
You're not as focused on the details or the what it takes to get things done, you're too high level thinking, right?
Natalya Berdikyan:
Yeah, so maybe not being perceived as too grounded, those creators and those geniuses, I mean, people innovate stuff that other people might be thinking, "What is he thinking," but at that stage, you really don't care about someone's opinion, you don't see the time pass by, you're just in that state of flow and genius. And clearly, you might also take more risks. And in terms of entrepreneurs, I mean, they get into companies and risk taking and investment because there's this brilliant innovation that needs to take place. Or if you're hiring, and you have this brilliant guy that has this passion for your company or your product, and then he gets maybe too much into it, and he comes up with a new product that your company's not ready for it.
Natalya Berdikyan:
I don't know, all sorts of ideas, situations like that, that one can think of. And then level seven is that state of creator, it's that state of total consciousness and transcendence, not entirely something you can physically be in for a long time, but the state you can tap into, like in states of meditation, or in this lucid dreaming, where you really have this unconditional acceptance of what is and zero judgments and total objectivity. And you can be as an observer and participant in the same time, it's a more of 5D world, while the rest is 3D, the material, the matter.
Fletcher:
You're feeling the emotions, you're seeing the different perspectives, you understand your own feelings and sense as well as the others around you. And obviously, that's an incredibly difficult place to be, but as you mentioned, it's possible to be there in particular moment in time. Yeah. Interesting.
Natalya Berdikyan:
It's that intuition, that higher intelligence, if you wish.
Fletcher:
Yeah, yeah, yeah, yeah. So it's very interesting, we've already talked about a lot of different applications or how this maybe affects us, whether as a leader or as an individual contributor, how this can potentially begin to affect people in their performances. It's always a challenge. So okay, trying to be more empathetic about the situation, and I see this a lot, well, how do we… we have maybe a person who we think is great, but they're maybe in that level one or two or bouncing between level one and three, and they seem to be spending a lot of time in that zone. So as a leader, do I try to help that person move from those stages to the higher level stages? And if I'm hiring somebody in particular, do I try to help them move from those stages and make a project out of them? Or am I better off really seeking out those people who are in level four and five and six?
Natalya Berdikyan:
Very good question, thank you for asking that. Point one, it depends on the function. So like we mentioned, the level two would serve pretty good for sales, positions, or for excellent project managers that need to get stuff done in a short time frame, they are not very connected to their emotions and the emotions around themselves, for example. And so it's a very specific thing. And ideally, this person would also be a level five then, so predominantly level five salesperson would seek for those win-win opportunities and collaborations. And he would come towards relationship building from the win-win perspective, wanting to understand the client and their needs. So he relays on that level to the clients, the markets and the people around them. Because even in sales, you don't work in isolation, you work with the team.
Fletcher:
You're going to have to be able to tap into that to some degree. I mean, if you're just purely, I mean, level two and only going up to a level three in order to get results, I mean, I think that's when you begin to see people who do whatever it takes, right? But sometimes whatever it takes might not be a good thing, right?
Natalya Berdikyan:
No. And the thing is, with levels, we're never one level of energy, it's just physically impossible. We do tap through the day, and even sometimes through the hour, we go up and down. And that's perfectly natural, there's no good or bad level. Now, the question is, point one, the awareness which level you're at, hence, knowing the levels and knowing where you are, or in the person you're talking to, is handy. And then also knowing the influencers, what actually influences you to go into a lower level or a higher level? Like I mentioned, if, for example, you know that a physical state and good health and good sleep is important to you, otherwise, you're going to get up with the level one energy. Otherwise, normally, on a good day, if you have the good sleep, and the exercises, you're in the level five.
Natalya Berdikyan:
So this is important to know what influences you and we also work with influencers and they can be spiritual, what we mentioned, the values, and recruitment. You want to hire someone of similar values to the company, right? Otherwise, it simply won't fit. And they're going to tap into the lower energy because it doesn't fit.
Fletcher:
Yeah. So when you're hiring or leading, I mean, I think we're beginning to lay the groundwork here, obviously, first thing is we've got to have the awareness, but that can be a difficult thing. And we've obviously got an introduction to the different levels, and so we're beginning to build some awareness around what those are, but really thinking about and contemplating and being self-aware is super important here. It'll be difficult for me to detect these things in you if I am not at somewhere with awareness of my own state of being, right?
Natalya Berdikyan:
I mean, that's why we work with people and walk them through their levels, they have the assessment on the levels on their good day and under stress and whatever puts them under stress. So they can be predominantly level five and four and under stress tap into one and two, and that's perfectly natural. Now the question is, how long do they want to stay under level one and two. Whether it's minutes or whether it's longer. And that 's where it kicks in, what you said, awareness, and then being at choice because at the end of the day, do we want to be at the effect of life situations, circumstances and our own thoughts? Or do we want to be at the cause of it and actually have the choice?
Fletcher:
So how do we detect the people who are habitually stuck in the lower levels compared to the people who are able to spend more time in the higher levels? Obviously, we all spend time at some level in the lower levels, but how do we detect that? I mean, once we've obviously built some awareness of ourselves, now we're screening or interviewing or meeting people in the street or at a cocktail party, it doesn't matter, I mean, you could probably start detecting these things anywhere, right? So what are some key indicators that somebody lives in those lower levels versus living in those higher levels?
Natalya Berdikyan:
I think if someone that always comes up with excuses, not being able to see solutions, blaming others, not having confidence, constant fear, they also make more closed, so they don't fully share their feelings or opinions or don't make decisions and procrastinate a lot, not feeling satisfied or fulfilled, it's always that type of thing. It's heavy also, you feel it, it's heavy.
Fletcher:
Yeah. So I see this a lot in interviews. And so I always follow kind of pretty similar format, but one of the things probably most of us do is, "Why did you leave that previous job?" And going through that work history, and I've interviewed 10,000 people, and it's interesting, we've all learned, I think, probably, or have some awareness that people who are job hoppers, right? There's a constant angst. And it's interesting, when you interview those people, and I encourage people to actually interview those people, I would rarely find situations where it works out, where those folks do work out, but if you actually begin to inspect the reasons, you'll find a lot of those things you were talking about, right?
Fletcher:
There is things that were affecting them, there was a lack of interest in that opportunity, there was a lot of victim related type statements coming out about why they're moving around so much. And it's kind of interesting that you begin to see that when you're starting to have those conversations with folks.
Natalya Berdikyan:
Yeah. So they basically don't take responsibility for their own state of being and their own actions and their own thoughts. It's all putting it on something else or someone else. Because job hoppers can also be the ones that are in level five, and they see lots of opportunities, and they doon a project, they do the best they can, and they actually deliver great results in a collaborative approach, and then they move on to the next thing.
Fletcher:
They get bored.
Natalya Berdikyan:
Exactly, they get bored. And that's the thing when people are on level five and six, they do get bored as they come up with lots of ideas and opportunities all the time and it's hard. And that's the disadvantage of that level, they might actually lose focus and make everyone else crazy too as their coaching approaches for each level.
Fletcher:
And so I always ask every candidate this one question, what is it that you're looking for in your career? And it's shocking how few people can give you a crystal clear answer of what they're looking for in their career, right?
Natalya Berdikyan:
Yeah, they don't know. They don't know themselves, they're not connected, they don't know what's possible, because how can they create what's possible if they're always at the state of being a victim of the situation? See?
Fletcher:
Yeah. Yeah.
Natalya Berdikyan:
So there you also…
Fletcher:
Simple question you could ask people, right? I mean, it's just one simple question, "Hey, Natalya, what are you looking for in your career coming up?" Right? I mean, you can tell me, right? You're all about-
Natalya Berdikyan:
You need to start getting into that dream state into that level six and dream if there's no limitations, and there are no fears, because you actually create your own limitations and fears, how would that be like? And the company is like a puzzle, you can puzzle it however, you can grow it together with the team that you're joining instead of feeling like a victim and like a little piece of a big picture. So it's all about mindset. At the end of the day, mastery is not a skill, isn't a mindset, and that's the whole thing that we also do with energy leadership, is that it's all about continuous improvement. So if you're the higher level, it's not about making a mistake and being fearful for the result and feeling like a failure and not confident, you know that every time you do better and there are opportunities, and they're only learning and experiences in life and in the job, so you never lose actually.
Fletcher:
Yeah, every experience brings its own positive result to who you are, even if it might have seemed like a negative thing, right?
Natalya Berdikyan:
It's all about mindset, it depends on the glasses, the level of glasses you put on, you can see the world through levels one, or you can see the world through level six.
Fletcher:
Challenging experience could be positive if that's how we choose to digest it and to feel about it, right? As opposed to letting us get down.
Natalya Berdikyan:
Exactly, yeah. And that's where we work a lot with fears and limiting beliefs and all the assumptions and stuff like that, because we've been conditioned with that stuff. And many people don't know how to dream or afraid to dream, just because they were told half of their life, this is how it's done and that is what's expected, God forbid, you actually look within and listen to yourself and believe that you do have the answers and those capabilities.
Fletcher:
No, no. Yeah, I think that's really important, people, they have to have a clear vision for themselves and where they're going and what they want. I think personally, I mean, I personally went through that exercise about… it was seven years ago. And I'd never done it and I was actually in marriage counseling. And I'll admit, my own shortcomings here, and the therapist asked us to go back and do that exercise. And I created a really clear vision for what I want my personal life to be like, and it's amazing how much that's affected my working life and what that vision is like, and as an entrepreneur and have two businesses, the vision in my personal life is reflected in the vision in the core values for the businesses as well, right? Because I guess one of the things I realized is, "Well, this is what I want, I want other people who want to experience the same thing and have an alignment both to some degree personally, as well as professionally, right?
Natalya Berdikyan:
Yeah. We are a holistic beings who can't separate personal life at the end from your work life, because one affects the other and the other way around, hence, that alignment of values, whether it's at home, or in your work environment, or in your business is essential. Otherwise, you also feel drained, because you feel like what you're doing here it's not your place, you're not living your potential and your dream.
Fletcher:
Yeah. But it's great, I mean, if you can figure it out, it definitely guides every decision that you make, and it's really amazing, and I've just been shocked at… it's been a seven year journey, and I reflect on this often, and it literally has not changed for me, and I'm like, shocked. I mean, my business mission and vision probably changed like four times. It's personal, I'm still figuring it out over there, right? But I think once you figure it out, it's amazing how it kind of sticks with it and how it consists of it.
Natalya Berdikyan:
Yeah, but it all starts with who we really are, hence, this core energy stuff, it's if we can tap into the who, into our core essence and what drives our thoughts and get rid of all the junk in the middle and take it away and how this whole thing affects organizations, if you have teams that are in this great state of anabolic energy, just imagine the productivity that happen is the fulfillment and satisfaction and results that come from it for people individually and for the organization itself, for the market, it's that state of creation and collaboration and flow, innovation.
Fletcher:
Yeah, that positive energy that's generated at work or that's generated at home carries over to the other settings and vice versa. If there's negative energy at home or at work, then they could definitely transfer over and that definitely affects each individual and the ultimate results. I think this is really interesting, and I'm really glad that we were able to have this conversation. And I think just in general, I hope that people enjoy this and at least begins to shed some light on something that I think, as we mentioned earlier in the beginning, is a very complex subject and we only got to scratch the surface but I think just beginning to think about it and to be more aware is obviously the first step.
Fletcher:
Now obviously, this is something that if you feel like you have not been able to explore this and this is a very interesting concept to you, I definitely would encourage everybody to reach out to Natalya. Her contact information is going to be in the podcast here, but you can also reach her contact at lifebydesign-academy.com. So that's contact at lifebydesign-academy.com. So I really encourage you guys to reach out and explore this more if this is a new concept and is really resonating with you, because it's something that we can't think about enough, I think, in business and personally. So it's just has a great holistic value to us. I always like to end with this, what are kind of two or three things that everybody can do tomorrow to help themselves in being more aware or affect their own energy levels?
Natalya Berdikyan:
I think if you can recognize what thoughts are going through your head when you feel a certain way and as a result of that, you act or you don't act. So if you feel like a victim and you're not capable, then you are a victim and you don't want to do anything because you're not confident. Or it's very important to recognize the stage you're at, and try to picture it through different levels because any situation you can see from a different level and that's a beautiful exercise. How do you see a certain challenge through level one or through level five or through level six? And lots of aha moments come up.
Fletcher:
Yeah. So situation comes up, an emotionally charging situation occurs tomorrow, maybe afterwards, hopefully, in the moment, I can do this, but I can stop and I can say, "Okay, what feelings did I have? What energy level would I put myself in to write that down?" And then take a deep breath and start thinking about, "Well, if I was in the win-lose energy level, if I was in the dream energy level, I could start to reflect or create a different narrative, thinking about what it might have been like if I had felt or reacted in that level as opposed to the one I was in."
Natalya Berdikyan:
Correct. Yeah. And at the end of the day, you can think of it as a circle, so inside the circle is the ego, and in the sense is self, it's all about me. And on the outside the circle is really no ego, and it's the state of being and it's not about possession and having, it's the state of being, it's that non-judgmental, absolute passions, joy, synthesis, creation, wisdom, whether inside is the victim and the needing and the apathy and the no faith, et cetera. So the more you expand and the less you feel like it's all for you, and you're the center of the universe type of thing, the harder it is on the person. And that's logical, because you feel like the world is coming on top of you.
Fletcher:
Yeah, yeah, yeah. No, I mean, we talked about this the other day, I mean, they can have a really negative physical effect on yourself. I mean, this people get sick, right? And maybe depression, and all these other things that can occur when you're in these negative states. So I think that's great. I think that's a good way to begin the journey, is just to be more conscious, try to dissect those situations when they come up. And you can obviously, again, check out Natalya. You can learn a lot about this just by going to her website, which is lifebydesign-academy.com.
Fletcher:
Obviously, this is something that's interesting, you can definitely reach out to her and either get connected with her or one of her coaches. I think one of the cool things too Natalya is doing is she's developing a network of coaches, and each one of these coaches maybe has their own specialty. So maybe you're in a slightly different situation than the next person. She's helping connect people with a coach for very specific needs that each person has, so that's cool as well. So keep that in mind as well, if some of this resonated, but maybe you're thinking, "Well, I've got this other problem and I really would love an expert there," she can help get you connected.
Fletcher:
And then all her social connections will be on the page here where the podcast is hosted and all the socials that we're going to send out here in the email. So definitely check her out. Natalya, I really appreciate you being on and sharing this with us. I think it's a great message, it's a great concept that we need to master as individuals so that we can all be a little bit happier.
Natalya Berdikyan:
Yeah, let's resonate at a higher level of energy.
Fletcher:
Good. So we'll end it there.
Schedule a Free Consultation to Turn your Hiring Process into a Top Talent Generating Machine
Identify Top Candidates ASAP
(833) 332-8378
Filter through The 7 Stages