We are a certified Continuing Education provider for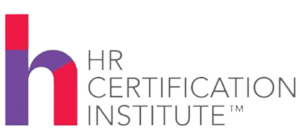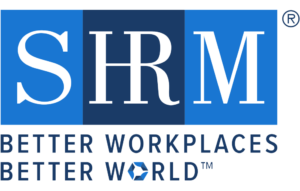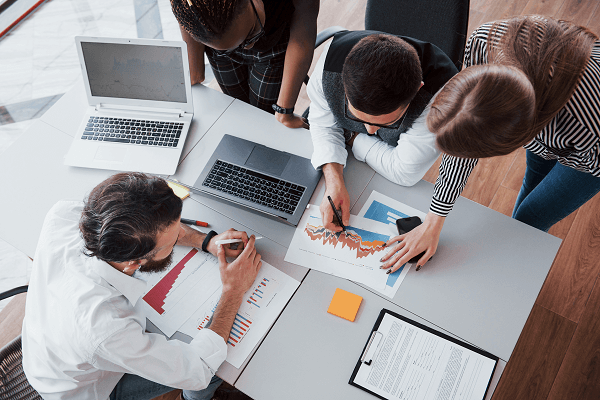 Employability Skills: How to Hire the Best Candidates [+Lists]
Besides academic performance and relevant work experience, most companies and recruitment agencies look for specific employability skills when hiring new candidates. These skills – often known as general skills or work skills – consist of a set of traits, abilities, and aptitudes that make applicants highly desirable on the workforce market. Employees need to master such skills every day on the job. Therefore, the recruiters' goal is to select the ones that are crucial for the job position and evaluate candidates to find the best possible matches.
Today, we will talk about the employability skills definition and their types. What are employability skills, exactly? Why are employability skills critical for job performance? Why do you need to evaluate them to hire the best candidates? We will answer all these questions, and more, in the guide below!
Employability Skills Definition
According to the U.S. Department of Education, employability skills are those traits and abilities that go beyond qualifications and experience. They are much harder to teach. The areas they cover include applied academic skills, critical thinking, interpersonal skills, personal qualities, management skills, information usage, communication, systems thinking, technology use, etc.
This framework, however, is a bit broad. It is where organizational psychology and human resource studies come in. When a candidate wonders what employability skills are and why they are needed, we have to have these answers at the ready as professional recruiters.
Probably the most explicit employability skills definition comes from STEMnet. It goes like this:
Employability skills can be defined as the transferable skills needed by an individual to make them 'employable.' Along with good technical understanding and subject knowledge, employers often outline a set of skills that they want from an employee. These skills are what they believe will equip the employee to carry out their role to the best of their ability.
We like this definition best because it emphasizes a scorching topic in human resources circles: transferable skills. Do we hire for them or not? So let's break down things even more!
Employability Skills = Transferable Skills
Now that we understood that employability skills have the tremendous advantage of being transferable, we should discuss this topic a bit in-depth.
What Are Transferable Skills?
The transferable skills definition is straightforward. They represent a set of "portable skills," relevant and helpful across all life areas (school, profession, society, etc.) and all industries. Why do successful companies hire more for transferable skills than for work experience or education? It is because these portable skills separate the top performers from the rest in a company.
According to studies and reports, over 60% of recruiters admit that problem solving is a transferable skill that gets people hired. Next come adaptability, time management, etc.
How do you evaluate transferable skills such as organization, decision-making, or oral/written communication? By using a specific cognitive ability test or set of tests to assess candidates. Most professional recruiters pair cognitive assessment tools with technical skills testing and behavioral interviews.
Suppose you ask a candidate about their best skills and qualities. You may receive an answer along the lines of "I am a true people person, energetic, and result-oriented." This phrase says nothing, and, more importantly, it proves nothing. Therefore, when you evaluate transferable skills – or the employability skills you need for a particular position – you have to go deeper.
Please pay attention to candidates that display balanced amounts of hard skills and soft skills that are transferable and make them highly desirable and employable.
Employability – Hard Skills vs. Soft Skills
Before we begin with our hard skills definition, it is essential to remind you they are transferable skills – abilities that transcend jobs and positions. They can have a "hard" side to them or a "soft" one.
What Are Hard Skills?
Compared to soft skills, which are harder to measure, hard skills are abilities and skillsets you can quantify. They include teachable aptitudes that the candidate gained and mastered throughout school, work experience, self-training, etc.
Hard skills are different from work skills. For instance, you want an applicant to demonstrate high competence in graphic design when you hire a visual artist for a gaming company. However, computer literacy is a hard transferable skill that any employee working in an office should master. You can hire clerks, copywriters, paralegals, customer service agents, or marketing specialists – they need to know how to work with a computer.
For a skill to be both hard and transferable – and thus gain the status of being an employability skill – it needs to comply with three criteria:
It is something an employee can "bring" from a job to another and industry to the next;
The skill focuses not on specialty but general aptitudes;
It is relevant and valuable for the employer and the job description.
Why Are Transferable Hard Skills Important?
Let's put it this way: transferable hard skills are the ones that help employees adjust to an ever-changing workforce market and perform in any position. The global health crisis was a major disruptor in how employers and employees relate to the workforce. Work experience becomes decreasingly essential when a company wants to hire a candidate for a position.
The best way of understanding this is to listen to CareerBuilder's President Sasha Yablonovsky:
Companies should commit to reskilling efforts, to improve how they recruit and retain candidates for the long-term. They need to take a skills-based approach to hire and give more weight to this than past experience. This can be accomplished through smart technology and can help highlight candidates who have the necessary skills that can add value to the team.
In other words, computer literacy and the use of communication software is more likely to get a person a job compared to the miss-match between a former waiting job and a future marketing one.
As you can see, hard skills are not difficult to understand or evaluate. Most companies nowadays will train employees to gain the specific technical skills required by the job description. On the other hand, they will consider an applicant more "employable" if the said candidate already comes with computer skills, programming skills, a driver's license, the ability to understand and work with numbers, etc.
How Do You Measure Hard Skills?
Most companies and recruiters design hard skills tests to evaluate candidate's performances in various fields. You can apply a typing speed test to candidates, together with a reading comprehension test, a language test, etc.
When you evaluate a candidate for hard skills, you should also throw in a few cognitive assessment tests.
Suppose you need a person in the accounting department. The idea here is to measure how well the applicant deals with specific accounting software and the Microsoft Office Suite. But how about evaluating her/his numerical reasoning, problem-solving skills, logic, and time management to understanding a candidate's POTENTIAL?
Here are some examples of hard skills you pick up from applicants' CVs and can measure with a skills' assessment test:
HARD SKILLS LIST
Clerical skills
Data entry
Computer literacy
IT&C software and technologies
Marketing
Sales
Budget and finance
Operating machinery
Driving
Foreign language(s)
Now that you understood better what hard skills are, it is time to discuss soft skills.
What Are Soft Skills?
As you can imagine, there is no universal soft skills definition. Most HR specialists and organizational psychologists describe soft skills as transferable skills that speak about employees' desirable qualities and traits. These qualities make them more employable than others.
For a skill to be soft, it needs to show three characteristics:
The skill is valuable for the employer and relevant for the job/position;
The skill speaks more about a person's personality/behavior than about technical/job competence;
An employee can apply the skill from job to job and industry to industry.
Why Are Transferable Soft Skills Important?
Recent reports suggest that over 70% of employers want to hire candidates that possess soft skills. It makes sense if you understand that soft skills have few things to do with job competence. However, they have everything to do with how an employee will perform in different circumstances.
All people use transferable soft skills in life and at the workplace. It is how we all interact with the environment and other people, adapting to many situations and challenges every day.
How Do You Measure Soft Skills?
While hard to measure and quantify a person's willingness to work with others, patience, motivation, and work ethic, it doesn't mean you have to rely solely on interviews.
To measure soft skills, recruiters have plenty of assessment tools at their disposal. We are talking about:
cognitive assessment tools,
personality inventories,
behavioral interview questions, and more.
Just saying she/he has soft skills doesn't mean you have to take a candidate's word for it. As we said in the beginning, "charismatic and motivated" means little in the lack of measurable, interpretable results.
Therefore, when you apply work aptitude tests, make sure you also use the other inventories you have at hand. So, without much ado, let's see what soft skills companies want from their employees and what you should look for when hiring talent!
SOFT SKILLS LIST
Adaptability
Communication
Self-motivation
Flexibility
Work ethics
Empathy
Leadership
Patience
Conflict solving
Problem-solving
Decision making
Persuasion
Teamwork
Time management
Money management
Organization
Active listening
Research and analytical skills
Self-actualization
Interpersonal skills
Charisma
As you can see, the list of soft transferable skills is long, and you can even add more items to it. Are they all employability skills? Are they all equally important?
It depends on what the employer wants. Testing for such soft skills – many of which are downright cognitive abilities and personality traits – also depends on the job's most challenging aspects. It is not enough anymore to hire the strong silent type who's an expert in the field. The strong silent type needs to become a part of a team, rise to the organizations' core values, and adapt to anything the job throws their way.
Life Skills – Do They Factor in Employability?
Companies will look for employability skills, both soft and hard. So what role life skills – if any – play in the recruitment process and decision?
What Are Life Skills?
The simplest dictionary definition says that life skills are necessary or desirable abilities to fully participate in life. To no one's surprise, life skills include almost all transferable life skills and desirable personality traits we already mentioned. While the edges are a bit blurry when it comes to splitting life skills and soft skills into definitive categories, the world operates with a list of core life skills (strategies and techniques) as WHO, UNICEF, and UNESCO defined them.
WHO CORE LIFE SKILLS
Self-awareness
Empathy
Critical thinking
Creative thinking
Decision making
Problem-solving
Effective communication
Interpersonal relationships
Coping with stress
Coping with emotion
As you can see, almost all life skills on this list are transferable skills and, therefore, employability skills.
Employers want candidates with desirable life skills because the people in question will bring them into the workplace and make things better for the work and the company. Here are some life skills that companies value:
EMPLOYABILITY LIFE SKILLS LIST
Networking
Punctuality
Good stress management
Handling criticism
Offering and receiving feedback
Assertiveness
Recognizing diversity
Inductive and deductive reasoning
Sense of observation
Integrity
Resourcefulness
Proactivity
Charity
Self-awareness
Project management
Can you assess all these skills? Does it make sense to evaluate every single hard or soft skill, focus on all life skills, and suffocate candidates with piles of inventories and tests? No, of course not. Testing for each of them would turn the hiring process into a saga of epic proportions.
In this case, the question becomes…
What Are the Employability Skills That Companies Want the Most?
To wrap things up, let's resume what we learned so far:
Employability skills are abilities an employee can transfer from one job to another and across industries;
Employability skills are both hard and soft;
Recruiters should create strategies to test for both hard skills and soft skills to make sure they hire not only for a job but for the employee's potential and the added value he/she can bring to the company;
Not all companies/employers value the same transferable skills. You will have to assess for the ones that the organization considers the most desirable and significant.
With these things in mind, let's see the employability skills that appeal to most organizations!
TOP 10 EMPLOYABILITY SKILLS LIST
Problem-solving
Sense of responsibility
Communication (verbal/written)
Adaptability
Collaboration
Time management
Organization
Technology literacy/use
Information processing & use
Creativity
Some companies will focus more on teamwork than creativity, granted. Nevertheless, depending on whom you hire for, you should always match the job description with a list of transferable, hard, and soft employability skills. Do not forget about prioritization and using tools to find the best candidate for the job!
Final Considerations
Sometimes, it seems the recruitment process became too complicated. In truth, hiring the best candidates for the job is both an art and a science. However, your goal isn't to fill in positions fast at a company and ignore employee turnover. The aim is to find candidates who have what it takes to bring value to the organization and stay there to accomplish even greater things.
You have plenty of instruments to achieve your purposes. Use cognitive tests and personality inventories to assess soft employability skills. Employ optimal and relevant job/technical skills assessment tools. Never forget about behavioral interviews. Never look at candidates as statistics and files, but as people who have the potential to become a company's greatest asset!
What do you think of employability skills? Do you look for them and test them in your daily recruiting practice? Please share your thoughts with us!
Schedule a Free Consultation to Turn your Hiring Process into a Top Talent Generating Machine
Identify Top Candidates ASAP
(833) 332-8378
Filter through The 7 Stages