We are a certified Continuing Education provider for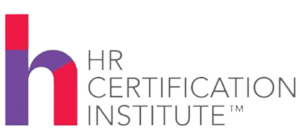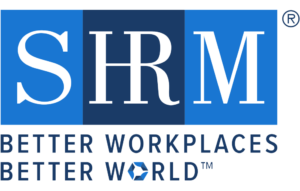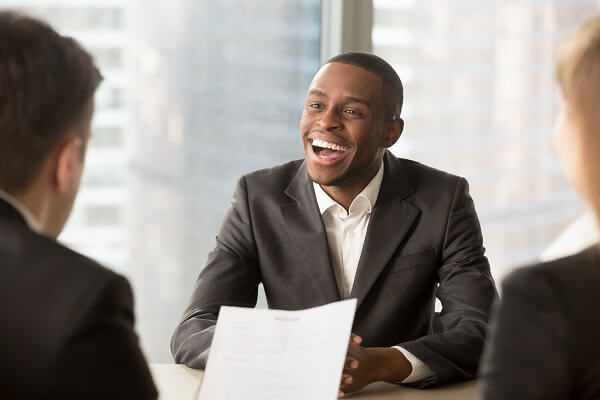 Improve Candidate Experience to Boost Hiring Performance
As we mentioned a couple of times before, candidate experience is more than just a buzzword in HR; it is a business strategy with long-term consequences. Vital to any organization that wants to hire and retain top talent, candidate experience plays a crucial role at all levels during the hiring process, from the job search stage to onboarding. Fortunately, companies and recruiting agencies can rely on technology to improve their candidates' experience and certain strategic changes of their entire approach to hiring. Today, we will discuss more on this topic, as promised, emphasizing some vital elements that you should consider.
What is Candidate Experience?
As we said, it is more than just a buzzword or a trend. In its simplest definition, candidate experience encompasses all the feelings, attitudes, and behaviors of a job seeker concerning a prospective employer. From the initial job search step through the interview and onboarding process, all the interactions between the applicant and the employer amount to candidate experience, which can be positive or negative.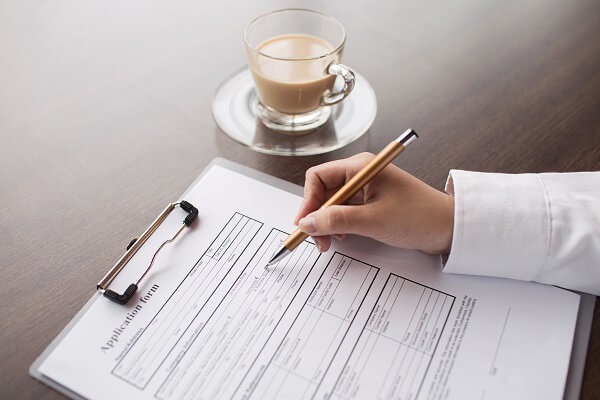 Why Is Candidate Experience Important?
The issue with a negative candidate experience is that it could lose your business a lot of money – and we mean a lot – just as Sir Richard Branson learned a couple of years ago. Do you remember the story of Graeme Johnson, former Head of Resourcing at the British cable and mobile provider Virgin Media? New on the job, he learned soon enough that the company was facing a staggering cause-and-effect relationship between bad candidate experiences and financial losses of over $5 million annually. Legends in their rights, both Virgin Media and Johnson stepped up their game like no others in the recruitment process.
We can all learn from the Virgin Media story that candidates talk about both types of experiences. If their interactions with you as an employer were positive, they would praise you among their peers, friends, family, other interested parties in the industry, etc. Even if you rejected their initial candidature, they still might re-apply when you open new positions. They even might recommend you to others who are seeking to change jobs and make career shifts.
The Consequences of a Poor Candidate Experience
On the other hand, a bad candidate experience has rippling consequences over time that can cost you your reputation and plenty of money:
You might witness high rates of candidate abandonment – people that will start an application process with your company through your Applicant Tracking System but not finish it. Some studies show that over 60% of candidates affirm that a poor interview experience makes them lose interest in the job completely.
Poor employer branding – people will talk about negative experiences more often than they will discuss the positive ones; you might register low ratings and negative reviews on dedicated platforms such as Glassdoor, Capterra, even LinkedIn;
If you lose candidates along the way because of their poor experience with you as an employer, it is hard to recover the money you invested in the hiring process;
Moreover, just as it happened to Virgin Media, the candidates who had a poor hiring experience with you might give up on your services as a company and convince their family/friends/peers to do the same. If you are selling services/products to individuals, the losses might sum up to tremendous amounts.
The way you treat your candidates throughout the recruitment process might become the talk of the town, so much so that you might lose the trust (and money) of your investors, collaborators, suppliers, business partners, etc.
If a candidate accepted your job offer despite having less than a great experience with your hiring process, that employee would not likely engage in your employee referral program wholeheartedly. In turn, such an attitude will subsequently lose you talent and money.
Candidate Experience Statistics that Might Interest You
Let's see a couple of research numbers and statistics provided by industry experts relating to candidate experience to provide you with some insights on how to approach things:
50% of candidates say they wouldn't work for a company with a bad reputation – even for a pay increase;

(Betterteam Blog, 2017)
92% would consider leaving their current jobs if offered another role with a company that had an excellent corporate reputation;

(Corporate Responsibility Magazine, September 2015)
69% of job seekers are likely to apply to a job if the employer actively manages its brand;

(Glassdoor, 2016)
61% of employees say the realities of their new job differ from expectations set during the interview process;

(Glassdoor, 2013)
Only 12% of employees agree that their company does a good job of onboarding new employees;

(State of the American Workplace Report, Gallup, 2017)
The average amount of time to find a job is 24 weeks;

(Bureau of Labor Statistics, November, 2020)
85% of job seekers surveyed listed consistent communication as the top driver of satisfaction with the recruitment experience;

(IBM Study)
94% of candidates want to receive feedback after an interview .

(LinkedIn, 2017)
You may think the data is old and irrelevant to our current situation, but reality begs to differ. We live in a world where employers need to adapt to new interviewing methods – phone interviews and online ones are all the rage right now, among other interview types. But offering an excellent candidate experience while trying to find top talent and save money in the process is not an easy feat. So how do we do it?
How Can You Improve Candidate Experience?
As you can see, not caring about the candidate experience enough to adjust it might generate disastrous effects. In a world facing talent shortages and fierce competition to hire elite candidates, a company with a poor employer branding/reputation has little to no chance of success. To lose a talented candidate is one thing – maybe you can afford a mistake – but losing clients and collaborators is unthinkable. Improving candidate experience takes more than just treating your candidates as if they matter. You need to rethink the entire process, A to Z, and intervene every step of the way. So here are some tips and advice on improving candidates' experience and building a worthy employer's reputation.
1. Coherent Employer Branding across the Board
The interaction between you and the candidate begins with the job search. Either they find your posts on social media, career sites, your website, fairs, in papers, or on TV, all your job ads should reflect your company's culture and brand. Moreover, make sure all your marketing efforts follow some tested-and-true principles:
Candidate-friendly and exciting employee value proposition;
Job descriptions focused on candidates' benefits: career growth, recognition systems, rewards, people, company culture, bonuses, opportunities, etc. Make sure that everything is real because the proof of your honesty is a few clicks away, and all candidates will take your employer brand through a rigorous vetting process;
Ensure you embrace diversity and inclusion, and you make this clear right from your job ad, across your company's career page, your social media posts, and your online presence in general;
Ensure all candidates have access to your company's achievements, satisfied employees' testimonials, your company's story, and so on.
You can revamp and enhance your recruiting practices starting with the right job ad and taking things from there. If technology is an issue, don't fret about it anymore. Our top-rated Applicant Tracking System you can enjoy as a part of our complete hiring system can help you take things up a few notches to recruit and retain the lite candidates you need.
2. Simplify the Application Process
We've said it before: the application process is a huge problem plaguing companies and talented candidates worldwide. More than half of applicants will abandon your application form if it takes too long or is overly demanding or complicated.
3. Communication is Key
If you took the numbers above to heart, you realized that there is nothing worse for candidates than to ignore them during the recruiting process. The principle "no answer is an answer" is obsolete and detrimental to your employer branding. Get a reliable Applicant Tracking System to automate some of these procedures and facilitate communication with candidates, no matter their stage in the hiring process. At a minimum, you should do the following:
Set up automated emails to confirm receiving candidates' applications;
The same automation system should regularly inform applicants about the next steps in the process, deadlines, etc.;
Always make it clear for candidates the name and details of the person they can contact further for extra details, information, concerns, questions, etc. And make sure that person answers in a timely fashion;
Keep the tone of your emails and communications lively, assertive, and in line with your company's culture and values;
Always be honest with your candidates, whether you communicate via emails, phone, or text messages. Whatever you say to them has to have solid correspondence in real life, and members of your hiring team should send the same coherent message.
Talk to your candidates even if they are not great fits with your job opening or company culture.
4. Provide Actionable Feedback to Those You Don't Hire
How can one get better at anything if nobody tells them what they did wrong in the first place? It is like giving a pupil a bad grade without explaining how and where she had room for improvement. Offering feedback is crucial for all candidates, successful or otherwise.
Providing feedback to those who make it to the next hiring step is crucial. You will engage them even further. Those who don't make it on your shortlist should also know why and how to improve. It will help them re-enter your hiring focus next time you have open positions. Regular status updates and mindful, thorough feedback are crucial to boosting your employer branding and peoples' engagement with your organization.
5. Embrace Technology
An ATS system is vital to your recruiting efforts, and we have mentioned it before a couple of times. However, it would help if you considered other tools and instruments to streamline the recruitment process, manage applications better, and screen candidates more objectively to lower the hiring mistakes rates. At this point, we recommend you look into the following:
Candidate Relationship Management Systems (CRMs) – they integrate flawlessly with your ATS. Such systems allow you to automate communication with your candidates after they submitted their applications. They also help you build extended pools of active and passive job seekers, keep candidates engaged, provide feedback, and guide talent through the recruiting process;
Digital Pre-Employment Assessment Tests – you might think they take time. Still, these tools are at your fingertips as go-to solutions to evaluate and select only the best candidates for your open positions and company culture. From basic skills tests to complex personality inventories, all these tools come with a scientific background, automated results' scoring and interpretation, etc. The sheer usage of such instruments in your recruitment process will build you the reputation of a serious player on the market who does not play by the ear when it seeks top talent.
Candidate Scorecards – As we said before, candidate scorecards are there to boost your recruiting performance in a standardized, successful manner.
Automated Reference Checking Systems – Instruments that, as we mentioned on other occasions, spare you of recruiting mistakes while boosting your talent-seeking strategies and your employer branding efforts.
At first glance, it might be costly (money & time) to invest in such instruments and train your hiring team in their best uses. However, when you take a good look at your bottom line, you will see that such tools save you time and money.
6. Improve Your Onboarding Strategies
Candidates' experience does not end with them signing a contract with you. The onboarding process is crucial to turn them from lucky candidates who got the job into active and engaged employees, ready to spread the word about your excellent reputation and practices. Smooth out the onboarding stage by offering candidates genuine work and company culture experiences. Don't bury them under piles of paperwork, don't confuse them with vague instructions and complicated procedures, and, most of all, facilitate an open and fruitful social interaction with the existing team.
7. Track Your Progress
It may be time-consuming, but tracking and examining your progress and results is worth every cent. Make it a habit to regularly analyze the backend information provided by the ATS. Understanding data, candidate behavior, and the company's weaknesses and opportunities will help you design an even better recruiting process for a memorable candidate experience.
Final Thoughts
We hope this short guide on candidate experience was helpful. As usual, we are counting on you to offer your insights, examples, and experience samples related to the importance of this matter and how we could improve it!
Schedule a Free Consultation to Turn your Hiring Process into a Top Talent Generating Machine
Identify Top Candidates ASAP
(833) 332-8378
Filter through The 7 Stages